This is one of my
very
favorite times of year…leaves, crisp air, bonfires, and sweaters. So much to be thankful for. During the busy holiday season, I always make sure to carve out weekly "me" time that allows me to recharge for the week ahead. Sometimes that means a long soak in a hot tub, an hour of
yoga
, or a glass of good wine with great friends around a bonfire.
Below, what's making me happy this month, including some of that good wine I was telling you about…
1. SchoolHouse Electric & Supply Co.  
I have a genuine appreciation for companies like
Schoolhouse Electric & Supply Co.
 who are dedicated to thoughtful living and purposeful design. Their belief that something worth owning is worth owning forever aligns with my "do it once, do it right" philosophy.
As a self-proclaimed
brass
fanatic, it makes sense that SchoolHouse Electric's 
Nicolai towel bar
catches my eye. It's industrial, yet still warm—a great combo. The towel bar comes in three different sizes and is crafted with a satin gloss finish to withstand humid environments. I'm also digging their
Waffle stripe towels
. These breezy towels are ideal for big and small hands alike, and inject a dose of nautical cool into any bathroom or kitchen. Last, but certainly not least, on my list is their natural brass 
Kennedy clock
. It's simple, sophisticated, and timeless. I want all of these in my new bathroom, stat!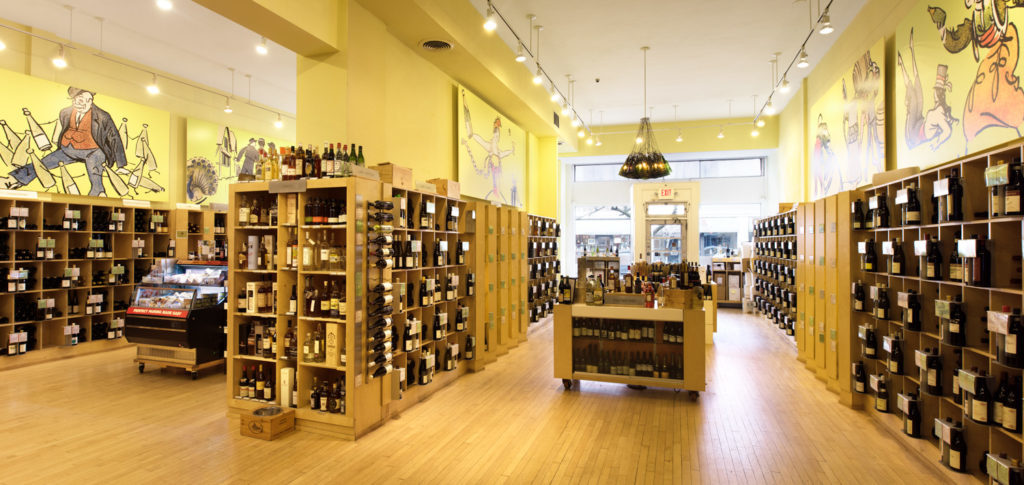 2. Wine from Amanti Vino
I'm a big believer in supporting female entrepreneurs, and Sharon Sevrens of Amanti Vino in Montclair, NJ, was one of our first Women Who Own It. She's smart, talented, and knows how to curate a great selection of wine. Recently, I've been popping into her store for recommendations on what to sip during our weekly Wine and Design chats. Current faves include the Mocali Cabernet Sauvignon Toscana Rosso and the Point Ormond Shiraz Heathcote, both hearty reds that feel apropos for fall and cooler temperatures.
3. The Life-Changing Magic of Tidying Up: The Japanese Art of Decluttering and Organizing by Marie Kondo
Marie Kondo's philosophy has so deeply impacted my design motto that I now gift copies of her book to our online design clients as part of their welcome package. First and foremost in my rules of design: declutter. As Marie Kondo says, "only keep what brings you joy." Once you are down to your best stuff, don't add to it lightly.
And, the phrase "Kondo that shit" has definitely crept into my design vernacular. Such a Michigan girl at heart…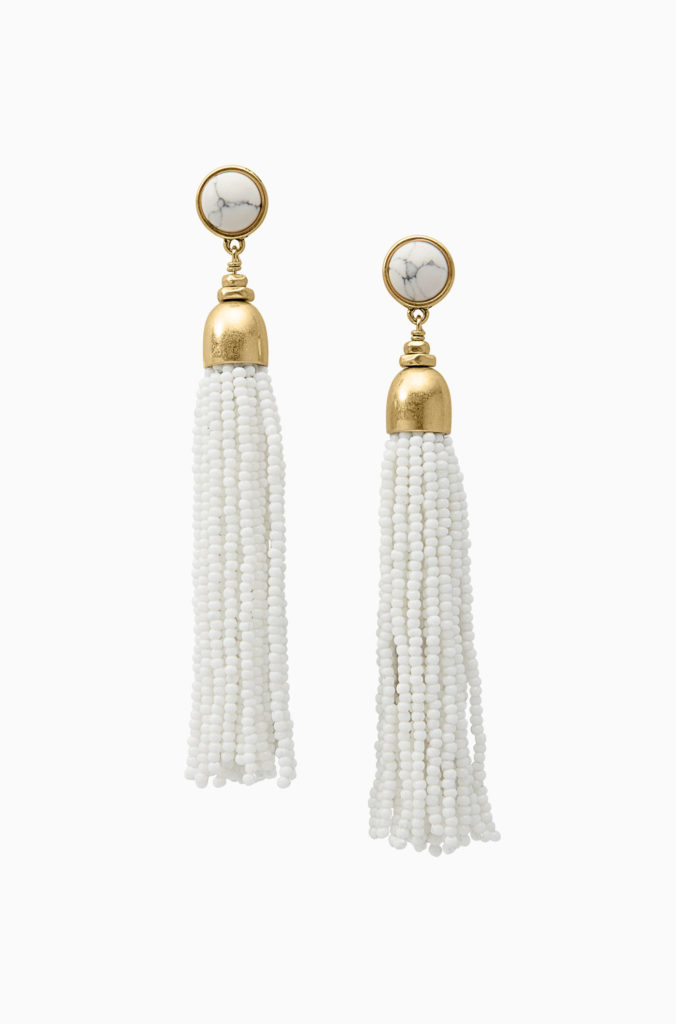 4. Stella and Dot Tassel Earrings
When it comes to my wardrobe, I'm a uniform kind of girl. Simple, classic, and low maintenance is how I roll. Bold accessories are my go-to when I want to add a little something extra. Currently, I'm feeling a messy bun paired with tassel earrings, and a neutral lip gloss to round everything out.
I'd love to hear which of these you want most…