Stretch design dollars with our step by step guide.  Here's why:  Our magic doesn't really work unless we add all the ingredients, like any great spell.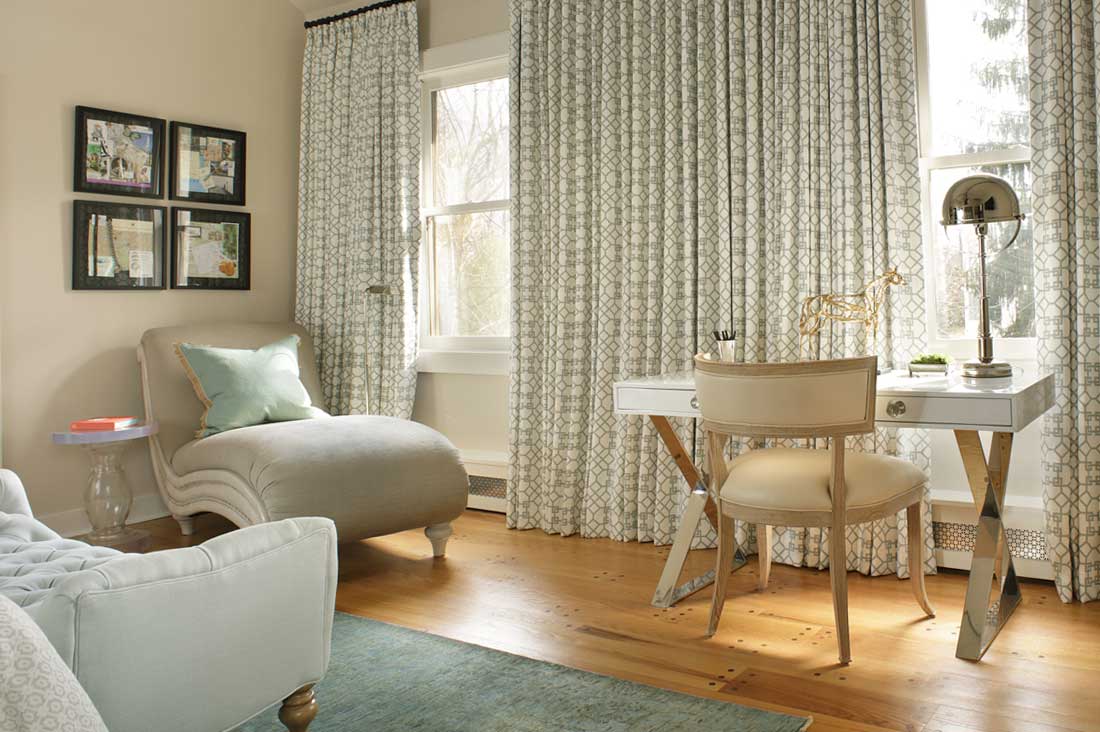 Design by Funk Design Studio, Photo by Peter Rymwid
A space just isn't complete without getting the structure right first.  That's just lipstick on a pig.  Similarly, doing the big renovation, but stopping short on area rugs, window treatments, pillows and art leave the space cold and lonely, no matter how great the structure.  Worst yet, is the scatter-shot.  A lampshade here, a valence there, a paint color and everything should be pulled together, right?  No magic.  Better than before; yes.  But no magic.
The preferred approach?  Get the structure right, perhaps your key necessities per room (stools at the counter, a bed in each room, etc.) then take it one space at a time through to completion.  Every ingredient needed to cook up something magical.  Here's a step-by-step guide to making informed budgetary decisions and creating a look you can be proud of.
1. Capture the dream.  
At first, it's a good idea to let your imagination run wild.  Explore what you really want and need for your home, write it all down and you'll have a basic outline of your ideas.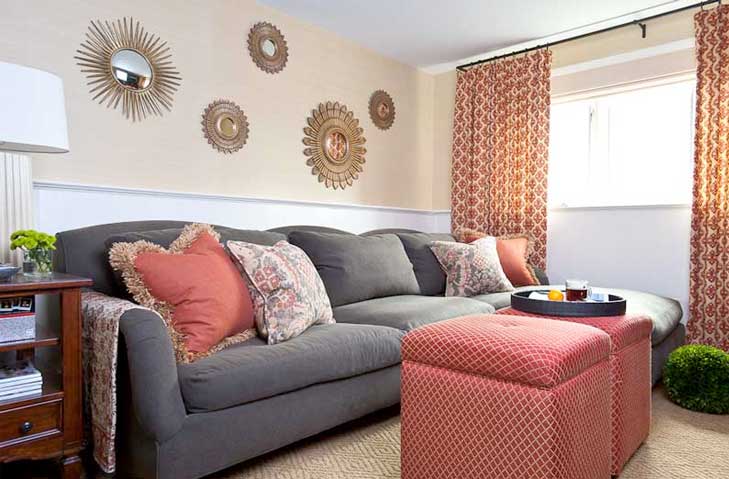 Design by Funk Design Studio, Photo by Lisa Russman
2. Establish your budget.
When deciding your budget, you need to be brutally honest.  If you're not in a position to spend money on your space, set a savings goal based on your above dream plan.  If you have the money to invest in your home, setting a budget helps to establish a limit under which you'll be comfortable.
3. Research pricing.
If you haven't priced furnishings and decor before, prepare for some sticker shock.  Take a look at pricing in stores, catalogs and magazines, and online resources to get a feel for what you're comfortable with.  There are large price ranges for most items – you can buy a $2,500 sofa or a $10,000 sofa, so try to determine what price range meets your standards for style, comfort, and quality.  Getting written estimates for skilled trades people will help you understand the financial scope of your wish list.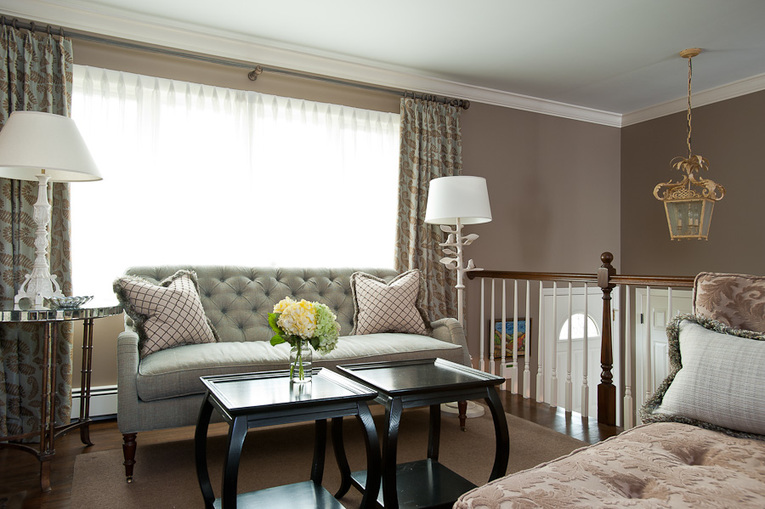 Design by Funk Design Studio, Photo by Lisa Russman
4. Set your priorities. 
It's time to sort that wish list by priority.  I'm a spreadsheet girl, so I like to do a column for the dream, a column for the budget estimate related to that dream and a running total to check against my current project budget.  Don't forget to figure tax, freight and the labor related to installing all your new gear.
5. Every room needs a statement piece.
Leave room in the budget for one "wow" item per area  These items could be a piece of art, beautiful window treatments or an amazing piece of furniture.  I'll often reserve the extra zing for the light fixtures, a great place to invest a little extra since they aren't exposed to the wear and tear of everyday use the way flooring or furniture can be.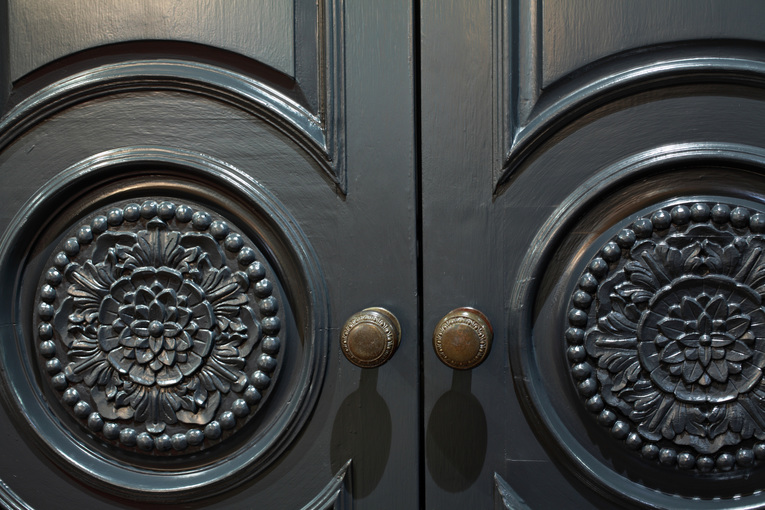 Design by Funk Design Studio, Photo by Agnieszka Korbica
6. Don't sweat the small stuff.
But don't cut it either.  Plan on allocating 20% of the budget to art and accessories for a finished look.  Lighting and other decorative objects come in a wide price range, so the 20% rule will help direct the level that you should incorporate into your space.  Instead of buying furniture that follows the trend of the moment, use accessories to make your home feel up-to-date.
Design by Funk Design Studio, Photo by Laura DeSantis-Olsson
7. Adjust your wishlist along the way to stick by your budget.
When an item ends up costing more than you originally planned, be open to making budget cuts in other places to stay under the overall cap.  Adjust your plans by reviewing and brainstorming where you can pull back.
8. Expect the unexpected.
Renovating comes with challenges.  It may be an issue in the walls when you demo, or the dining table you had your heart set on is discontinued and it's replacement is a little pricier.  Leave approximately 10% of the budget for unforeseen costs.  By doing this, you won't be caught off guard.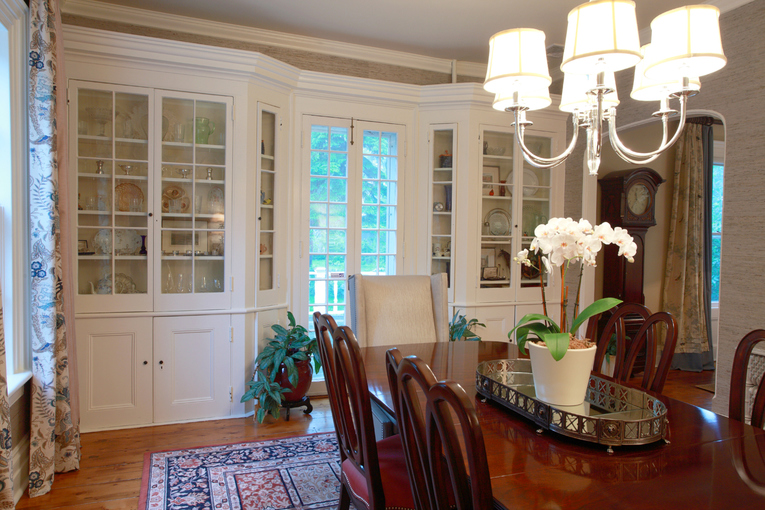 Design by Funk Design Studio, Photo by Agnieszka Korbica
I hope these steps lead you closer to creating the space of your dreams.  When you need to stretch design dollars, patience and planning are keys to a successful project.
~S