Whether you own or rent, live in a home or apartment, creating a space that you love, feel comfortable in, and that complements your lifestyle, is incredibly important.
Interior design is so much  more than accent pillows, paint colors, or furnishings. Interior design is combining function and fashion to create a home that is harmonious and tailored to your needs. An authentic home is inviting, inspired, sophisticated yet livable, and most importantly, an authentic reflection of you. There are 7 questions to ask before hiring an interior designer—read them here.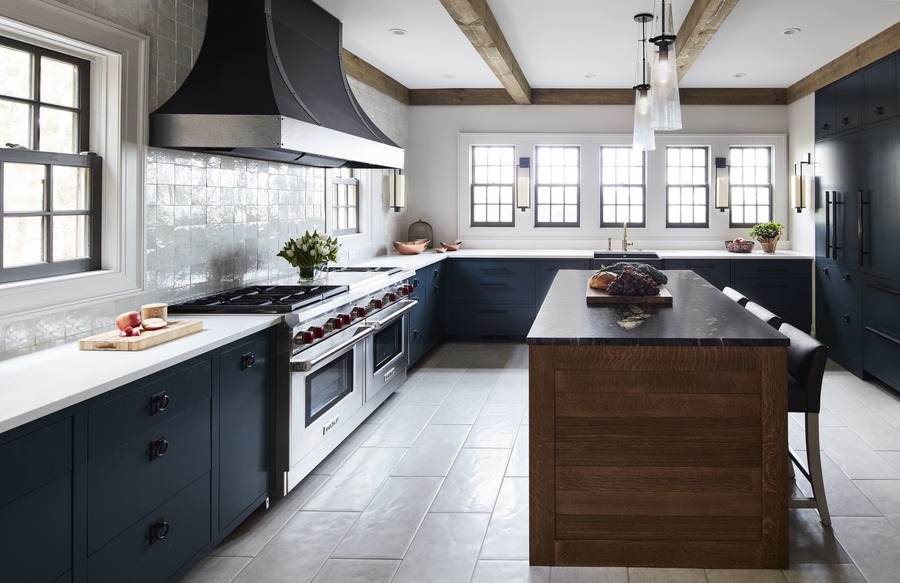 1. How do you work?
We all know "how do you work?" means "what do you charge?" And, yes, you need to know.
2. What's your process to understand my aesthetic and to design a space that looks like me?
I always start with how you want to feel in the space. Next, what does the space need to do for you (the function of the space)?
Wanna' know how to make your home feel more welcoming?
I'll send you tips on how I do it.
(Bonus: Shopping list included)
Get the Guide
3. Will you help me define the scope?
Do exactly what I just did above. Identify the "why" of your room first, then the "what." Use images to nail down the emotion you are looking to capture, and marry that with your architecture/location in the world, to best optimize your space.
4. Will you take into consideration rooms that we aren't doing?
I believe that rooms should unfold seamlessly, one into another. That doesn't mean the tone cannot shift from space to space, but I don't like a carnival effect—rooms of a wide array of unrelated colors or themes.
5. What are your aesthetic design principles that you bring to every project?
For me, those traits are scale and emotion. I love soul, grit, and a touch of edge in my spaces, as well as texture and layers in finishes. Tons of lighting options, all on dimmers, is also key.
6. May I see your portfolio with before pictures for context?
Make sure you are looking at the designer's portfolio, not just inspiration images or renderings. Review their portfolio for the things that show up in each project. Ask to see the before images, and understand what part of the work the designer you are hiring performed (vs. an architect or stylist)…truly understand what the designer's process is like. For example, how they charge, their fee estimate, what that includes, how do they make their money (i.e., fees, contractor referrals, etc.)?
How do they project manage, how big is the team, what is a typical project timeline? Who does what, how much of the design is done by the name on the door vs. supporting designers? Can the designer recommend builders, vendors, skilled craftsmen to execute the design? There's so much to understand, particularly since everyone in interior design does things differently.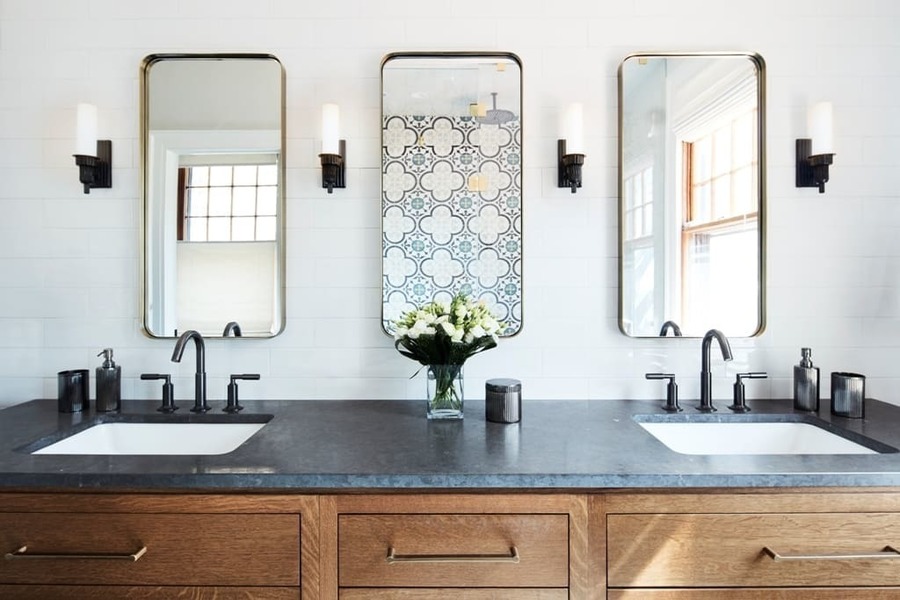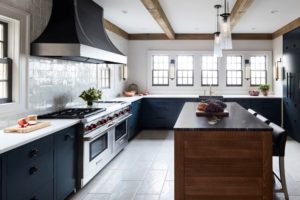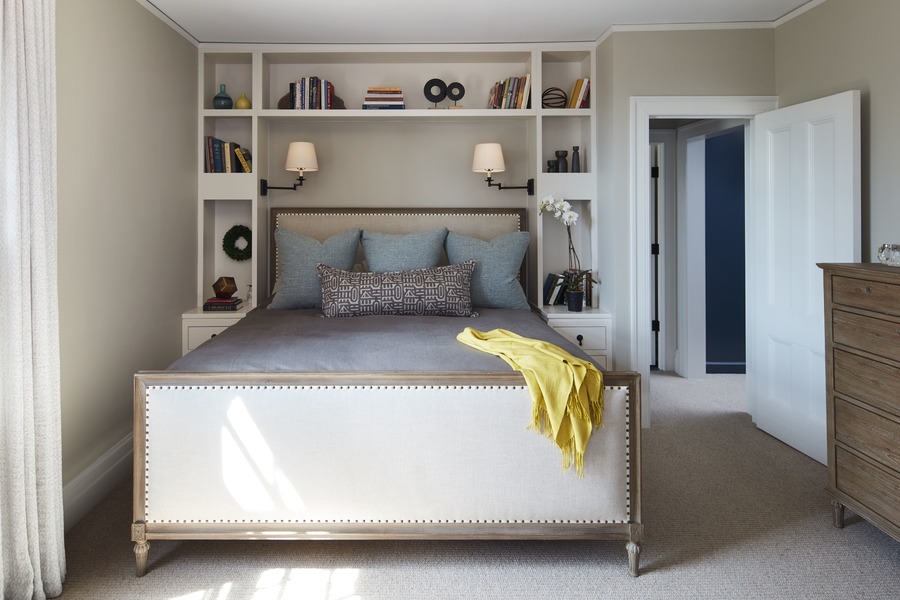 7. How will you ensure that the space looks like me and not you?
We pride ourselves in getting to know and understand our clients via our detailed design questionnaire, inspirational images, and in-person meetings. To really understand how you want to feel in the space.
Your home should be an authentic reflection of you. Our process always starts with getting to know you. We want to know how you'd like to feel and function in your space, and what kind of results you'd like to see from our work together. This "getting to know you" phase is also where you get to share your dreams for your space. Our team then works to translate your desires to fit your space.
We follow a pattern with each design project, be it full service or luxury online design.  Aesthetically, it involves layers and layers of texture, light, metals, wood, stone, fabrics.  Always balancing soft and hard with dark and light. There is also pattern in how we work; our process, which includes everything from marketing to lead nurturing, to documenting the space, to how we make and track selections, to our very precise quoting process, to how we present each project to a client.
We never start with a blank sheet of paper. Rather, we follow a well-developed and often-tweaked pattern to ensure that each new project gets the benefit of all those that came before it.
Interior design not your forte? Not sure where to start? Want a professional to manage all of the details that go into designing a home? Hiring an interior designer is crucial to helping you define or refine your design style. It is also important to create a realistic budget for your dream space, and ensure that the final outcome is fully functional and stylish.
We are a completely custom, luxury interior design firm. What we do is turn your dreams into reality. Now we're talking, right?
Whether you opt to go the full-service or online interior design route, there's an option for everyone. Designing your dream space takes work, time, and effort, but the end result is so worth it. Get your house off of your to do list. Outsource to the pros.
Wanna' know how to make your home feel more welcoming?
I'll send you tips on how I do it.
(Bonus: Shopping list included)
Get the Guide