The power of art is its ability to move anyone at any time. The beauty of art is how it means different things, and evokes different feelings, in different people.
Local artist Jennifer Levine has made it her personal mission to bring art to local schools via Montclair's Peace Garden Song and Mural Project. She and good friend Scott Massarsky founded the project three years ago to encourage children from pre-K to high school to pick up a brush and paint the walls of their schools. Massarsky, a singer and songwriter, plays music while Levine creates the murals.
In addition to this project, Levine owns an art studio on Church Street in the heart of Montclair. Centrally located, the studio gives locals and travelers alike access to original artworks, many of which are inspired by the vibrant, diverse town itself.
Read on to see where Levine finds inspiration and what her process looks like.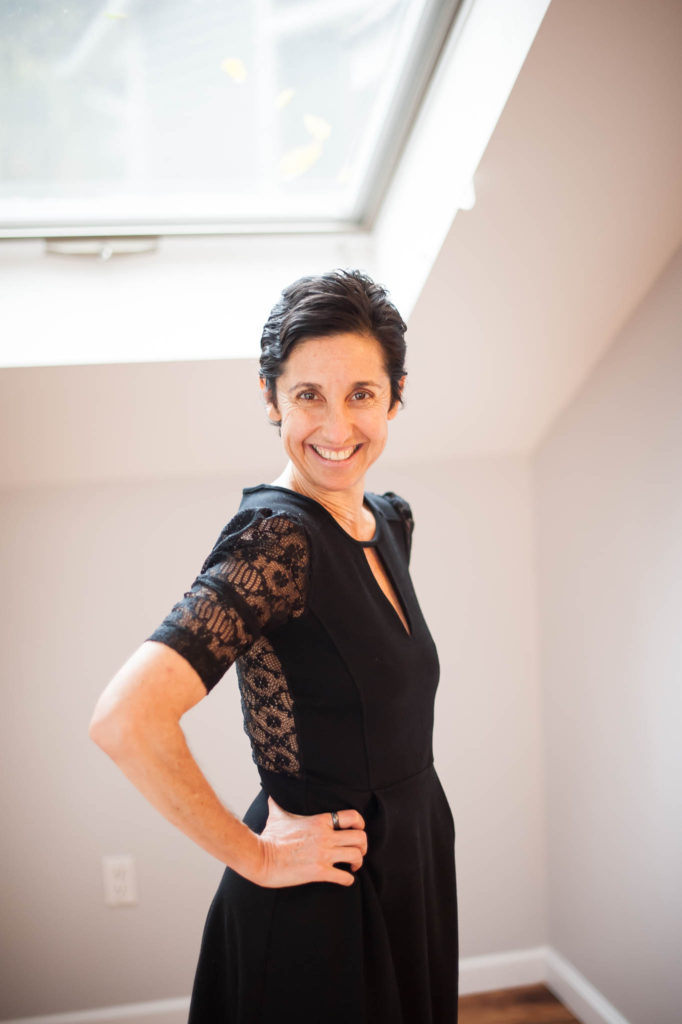 Tell us how the Peace Garden Song and Mural project came to fruition:
It started because I was doing large-scale paintings in my studio with my good friend Scott Massarsky who is a singer/songwriter. He would play music and I would create artwork based on his songs.
Since I have a background in education, we decided to take it on the road and share our skills with local school children. For the past three years we have been having lots of fun creating large murals and music in schools. Children of all ages jump at the chance to dive into creativity and paint large and permanent. It's a dream come true for them to be given permission to "paint on the walls!"
Talk to us about your Church Street Studio and why you decided to set up shop in Montclair:
Church Street is the heartbeat of Montclair. I moved to the block about eight years ago because I wanted to be where the action is. I started drawing and painting scenes of town, and those are some of my most popular pieces. Church Street provides great access for locals and out-of-towners who want to see my work.
Talk to us about your artwork and what shapes your projects:
I paint what is alive in me at the moment of creation. I find that the pieces that most draw an audience are the ones that are the truest expression of myself or what is emerging at the time I am working on it. I generally have no idea of what I am going to paint, but rather, let the process lead me.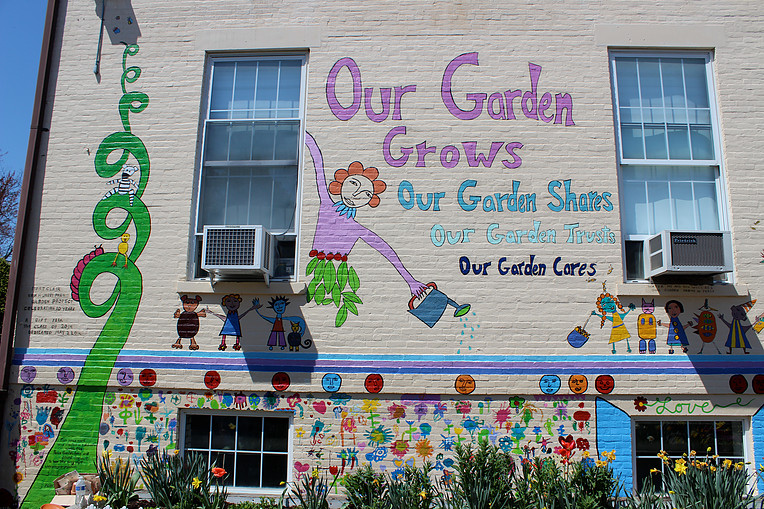 Favorite type of art medium:
I recently discovered Annie Sloan's chalk paint at Verdi Green in town, and love it for large-scale work. It's non-toxic, and since I work with children and paint in my home studio, it is a great match for me. It's perfect combined with any medium for a thick texture and graffiti-like effect.
I also love doing smaller-scale work, and mixing and matching pencil, watercolor, colored pencils, and collage elements.
Where do you look for inspiration?
My heart. I also love regularly going to museums and galleries in town and in NYC. My new favorite is MOMA. Those escalators make it a breeze.
Favorite travel destination:
New Paltz, NY. My boyfriend lives there, and I love the hiking and great vibe.
Favorite way to unwind after a long day:
A cup of oat straw tea and a good book!
Motto you live by:
Learn by doing.