A longtime lover of dark chocolate, television-industry veteran Susan Fine was inspired to forge her own path—The Chocolate Path—when local gourmet stores fell short. Now eleven years in the making, her online shop boasts a decadent inventory of high-quality cocoa products and caramel, sourced sustainably from around the world, as well as on-demand tasting and pairing services. I had the pleasure to chat with Fine about everything from her sweet success, to the advice she'd give any female entrepreneur looking to break into business.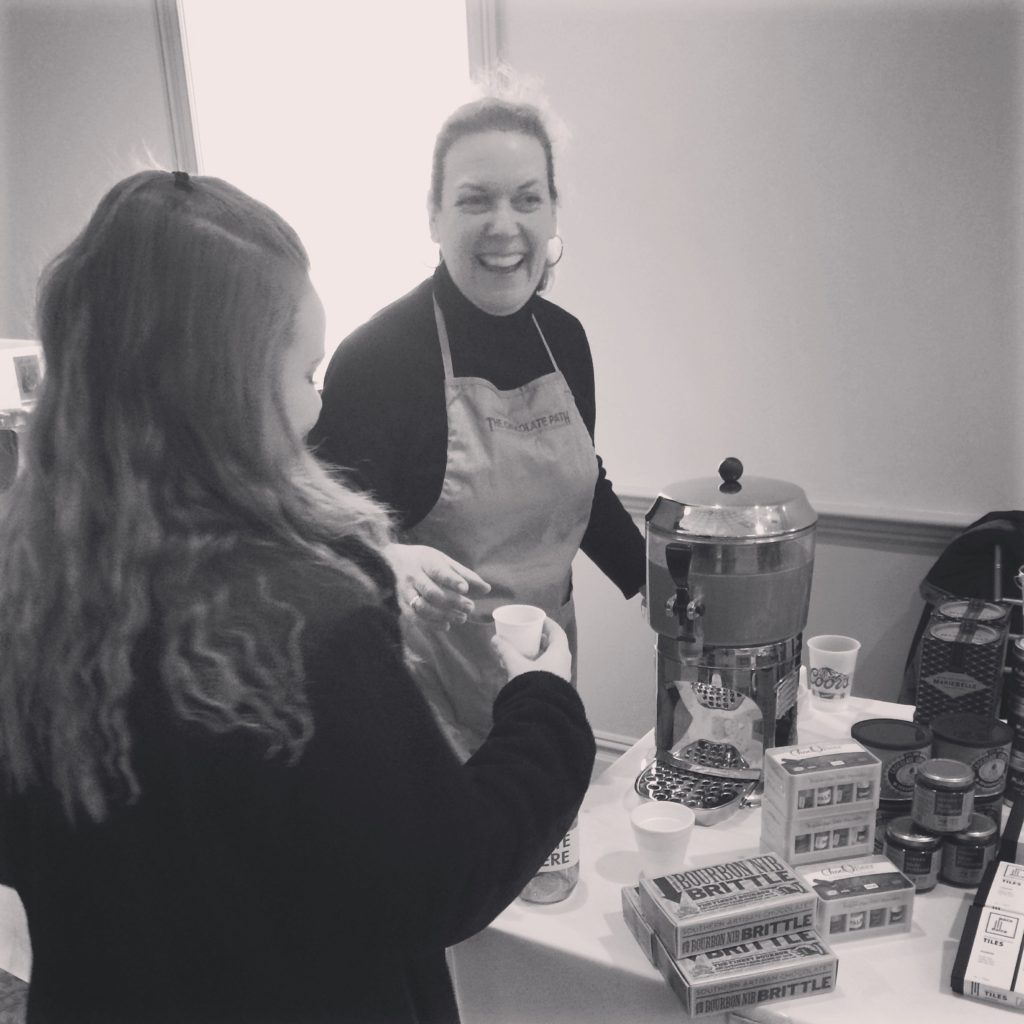 Tell us about how The Chocolate Path came to fruition:
I started The Chocolate Path eleven years ago.  My previous career in the communications industry was not quite fulfilling, and I was thinking about what I love and what I am passionate about.  I would wander into gourmet food shops thinking A) Montclair, NJ needs something like that and B) Look at all these great chocolates from all over the world, with no explanation of what they were all about or what made them different and special. Being a dark chocolate lover and not being able to find good quality dark chocolate in the Montclair area got me thinking: That's a business I can get behind!  So, for purely selfish reasons, I started The Chocolate Path.
What is the most rewarding thing about being your own boss? The most challenging?  
The most rewarding thing about being my own boss is that the business is totally up to me.  If I want to add products or change something, I do not have to go through a committee or get approval from anyone—it is my decision. The most challenging part of being my own boss is that because it is my business, I can't walk away from it at the end of the day.  I am always thinking about the business, promoting it, etc.  It is a 24/7  type of job.  But it's mine, and I love talking about chocolate!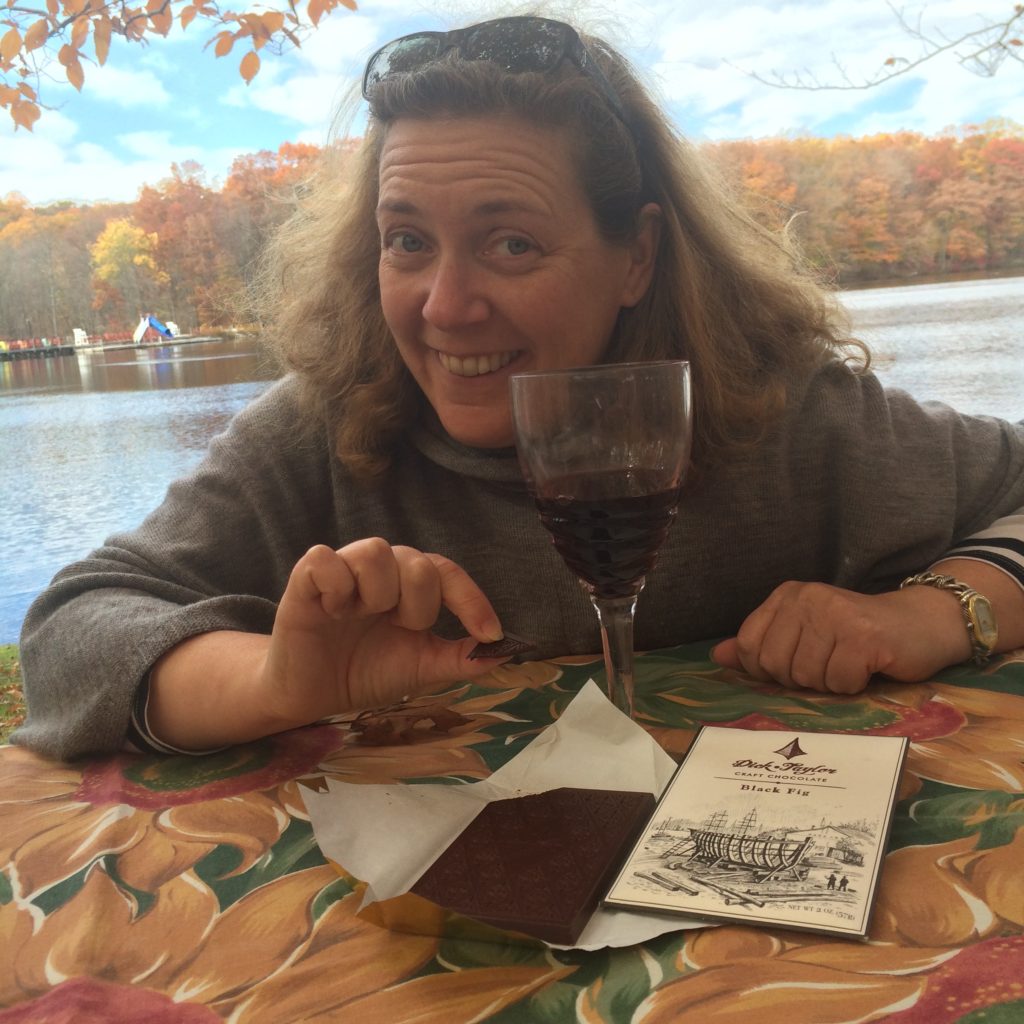 How has running your own business changed your outlook on life?
Running my own business has certainly given me a different perspective on "business."  I am doing something that I love and am passionate about.  I have come to the realization that I like to be around creative things, am a self starter, a people person, that I like being in control and that it is my responsibility to make my business work.
Best part of the job:
Finding new products. It is wonderful to taste new chocolates, see what chocolate makers are doing, discover new flavors and combinations, and look at beautiful packaging.  I am currently sampling some new chocolates from an Italian chocolate maker that I have been hearing about for years!
Most surprising part of the job:
I think the most surprising part of the job is that it doesn't seem to get old.  I'm going into my eleventh year and it feels like I just started.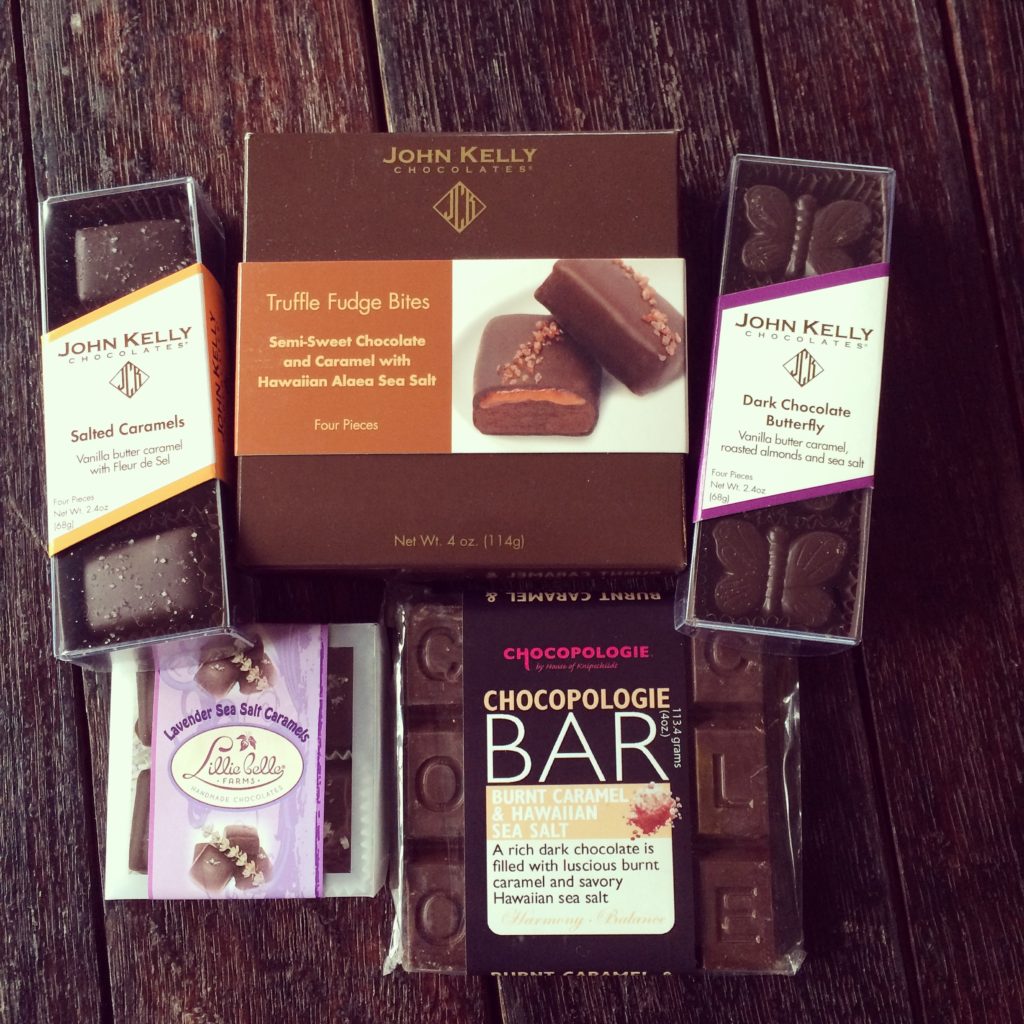 Current chocolate trend you're loving:
The proliferation of small-bean-to-bar chocolate makers.  I love the passion that these people have, not only for their craft, but also towards the social responsibility they have in finding the cocoa beans they want to use.  It's about the quality of the beans and the flavors they're able to extract from them, but it's also about the farmers who grow the cacao and how the small-batch chocolate makers are developing personal relationships with them.
Favorite chocolate and wine pairing:
Hmm, that's tough.  I just paired the Ritual 75% Belize bar with Just Right Cabernet Sauvignon, which was "just right."  I am always a sucker for a nice Prosecco with a classic truffle—Catskill Provision's classic truffle with honey is just the thing.  And after dinner, Cocoa Puro's whole-roasted cocoa beans coated in a thin layer of white, milk, and dark chocolates rolled in cocoa powder paired with a tawny port is always a lovely way to end the day!
Go-to chocolate gift:
A tasting kit from Michel Cluizel—it really is the perfect gift!  There are sixteen pieces of chocolate from five different countries of origin, so you really get to taste the differences in cocoa grown in different regions.
Advice you'd give to other female entrepreneurs looking to start their own companies:
DO IT!  You can only fail if you do not try.  If you try and it's not a success, you put yourself out there and you learned.
Motto you live by:
A little bit of dark chocolate every day is what everyone needs.