Lauren Smith Brody is, first and foremost, an eternal optimist. As a seasoned writer, producer, consultant, public speaker and mother extraordinaire, Lauren makes it a point to spread positivity daily, in everything she does. Doing so makes the inevitable hustle and bustle of the day so much more pleasant, and yields greater results in all tasks.
Like many other women juggling a busy household, hectic work schedule, and social life (in heels, mind you), Lauren initially struggled with returning back to work after maternity leave. She was lucky to have the assistance and support of friends and family, but wished for a thoughtful guide to help her navigate that important transitional period.
This epiphany would eventually lead to the creation of The Fifth Trimester, as well as the accompanying book: The Fifth Trimester: The Working Mom's Guide to Style, Sanity, and Big Success After Baby. The book is brimming with helpful advice, tips, and anecdotes to help working mothers navigate their new lives.
I got the chance to talk business and motherhood with Lauren, and tapped her to share the wisdom she's picked up along the way.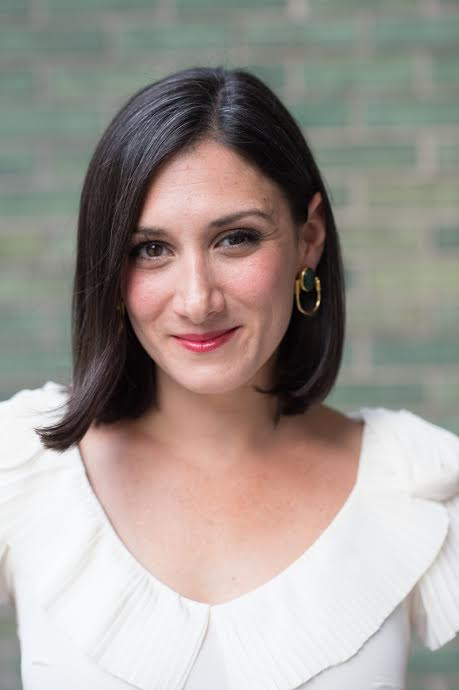 Tell us about how The Fifth Trimester came to fruition:
My own expectations for new motherhood, and new working motherhood specifically, were sky high—and I ended up having a real crisis of emotion and identity coming back to work as an executive at a big media company. Ultimately, I made it through, thanks to my supportive colleagues, husband, and friends, but I wished I'd had a guide. This book, which is packed with data from 700+ women, 100 more deep interviews, and dozens of scientific studies, is exactly that. It delivers science and strategies, but also a lot of camaraderie and humor and hope. I wanted to support women in all kinds of family and career circumstances, giving guidance about how to change policies from within your own workplace, but also giving permission to those women who might not feel like leaning in at this challenging transitional moment. I wanted them to know that, hey, look, even just being transparent about the challenges and triumphs of new working parenthood DOES move the needle on workplace culture. One mom at a time, we can make things better for everyone.
What is the most rewarding thing about being your 

own

 boss? The most challenging?
Most rewarding: the flexibility.
Most challenging: the flexibility. I tend to be harder on myself as a boss than anyone in corporate America ever was on me—and I had some intense bosses! So while I love saying yes to all of the school events and personal endeavors that I never had time to do before, I also find myself burning the
midnight
oil to make up for it, too.
How has running your 

own

 business changed your outlook on life?
I've learned so much just being out in the world all day long instead of in an office. I'll hop from library, to coffee shop, to home office, to a meeting at someone else's office, and back, and always say that I love the sunlight on my eyeballs just being outside much more often. But it's more than the sunlight I'm absorbing…my days have a diversity of tasks and community that they didn't have before. I'm having conversations all day long with a wider variety of people in different occupations and circumstances. And I think my writing and advocacy work reflect that.
Best part of the job:
Feeling like I have a potential to do some good in the world—and to help other new parents realize that they do too.
Most surprising part of the job:
The humility of it. My husband and I met early in college, so I never went through the agony of dating in NYC. But I'm making up for that now as I pitch my book and business all over the city/country (there needs to be a Tinder for that!). I might have to send 20 emails or do 20 calls to land a press placement or a primo speaking gig. But I've learned to be persistent, transparent, and gutsy! I've also learned that most people clear their desks of to-dos
on Friday
afternoons. I can't tell you how many great things have come through on Fridays.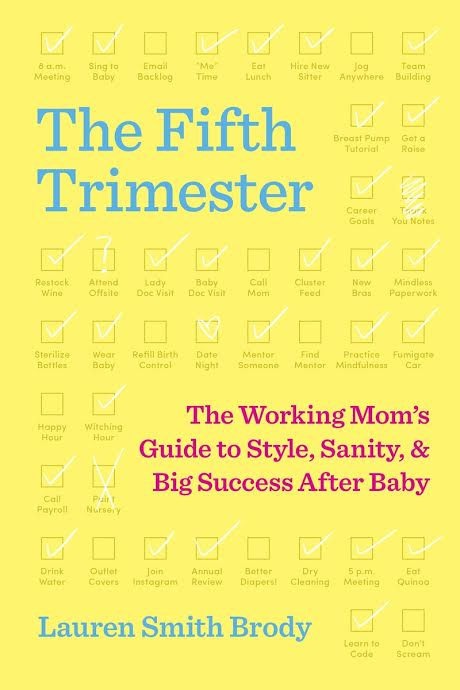 Why is advocating for workplace rights during and after maternity leave more important now than ever before?
Oh gosh, that's a loaded question given that we are all in a holding pattern right now waiting to see what's going to come of the rights currently protected by the Affordable Care Act—things like coverage for breast pumps, and protected time and space for pumping milk at work. Even with the ACA in place, though, barely half of women qualify for the twelve weeks of unpaid leave promised by the FMLA, and only 11% can actually take it (largely because…who can afford to not get paid for a quarter of a year?). So that's put a lot of the burden not just on private businesses to do better for their employees, but for employees to do better for themselves. To actually ask for the flexibility they need to stay invested in their careers for the long-term. What I've seen in my research is that setting a precedent is highly valuable. If you fight for something at your workplace, know that you're helping not just yourself but everyone who comes after you—AND you are likely helping your company become more competitive, with improved retention and recruiting.
Positive maternity leave news/trends you're seeing in the workplace:
This is tricky because while we hear a lot of good news about companies doing things like shipping breastmilk during work trips, or offering baby bonus cash, or increasing their paid leave not just for women but for men, it's important to realize that those companies making headlines are in industries that are booming. Finance. Tech. I applaud them for pushing the limits so that we can all redefine what's considered "normal" for working families. But I'm just as excited when I hear that a small mom and pop restaurant has started offering health benefits, or has re-designed its tip-sharing program to better support a pregnant waitress who can't handle as many tables as usual. I want to hear more of those stories, too!
Top three tips for a smooth reentry back into the workplace after maternity leave:
a) Ask for what you need of your partner. He or she is your biggest resource and often wants to help but needs specific requests, whether they're logistical (can you toast me a bagel while I nurse the baby in the morning?) or emotional (please tell me that I'm a good mom!).
b) Don't dwell on what happened while you were away unless it is something that directly impacts your current work. Just jump back in and everyone else will too.
c) Reevaluate your situation often. Your baby's needs change really frequently in those first few months, so while you might think you want one kind of flexibility out of your job…you might find two months down the road that you need something different even more. Every time you negotiate for something, set a check-in date so that you and your boss can reassess. Your supervisor will feel more comfortable saying yes knowing that date is on the calendar, and you'll have the benefit of time passing to know if your needs have evolved.
Advice you'd give to other female entrepreneurs looking to start their 

own

 companies:
Lean on your past work life in many ways— you've earned those contacts and good will, and starting a new company doesn't mean starting over. In a perfect world, you should be building on your previous experience. For me, that's meant developing a company that's all about the skills I'd honed most intensely in my old career (writing, pitching, and mentoring).
Motto you live by:
Optimists win.