Much like mixology, concocting homemade skincare products is a true art form. DollyMoo founders Nicci Silva and Amy Rivera have mastered this craft, blending natural ingredients to harmonious results. Their products look, smell, and feel good, the ideal skincare trifecta.
Prior to whipping up beauty products, Nicci bartended for highly acclaimed restaurants, honing her mixology skills. This experience would later prove handy in the DollyMoo kitchen, as would her freelance photography skills. Nicci now runs the day-to-day operations of the brick and mortar location, creates product, supervises online sales and wholesale accounts, runs the brand's social media, designs labels, and photographs product.
Nicci's sister and business partner, Amy, is a seasoned nurse with fourteen years medical experience. She is a charge nurse on the Alzheimer's unit at Inglemoor Rehabilitation and Care Center in Livingston, NJ, and the mom of two boys. Amy is the brains behind the formulation of the products, and handles the company's business administration.
Together, this powerhouse duo is redefining the look and feel of natural skincare products. Read on to see how they make it all happen with love.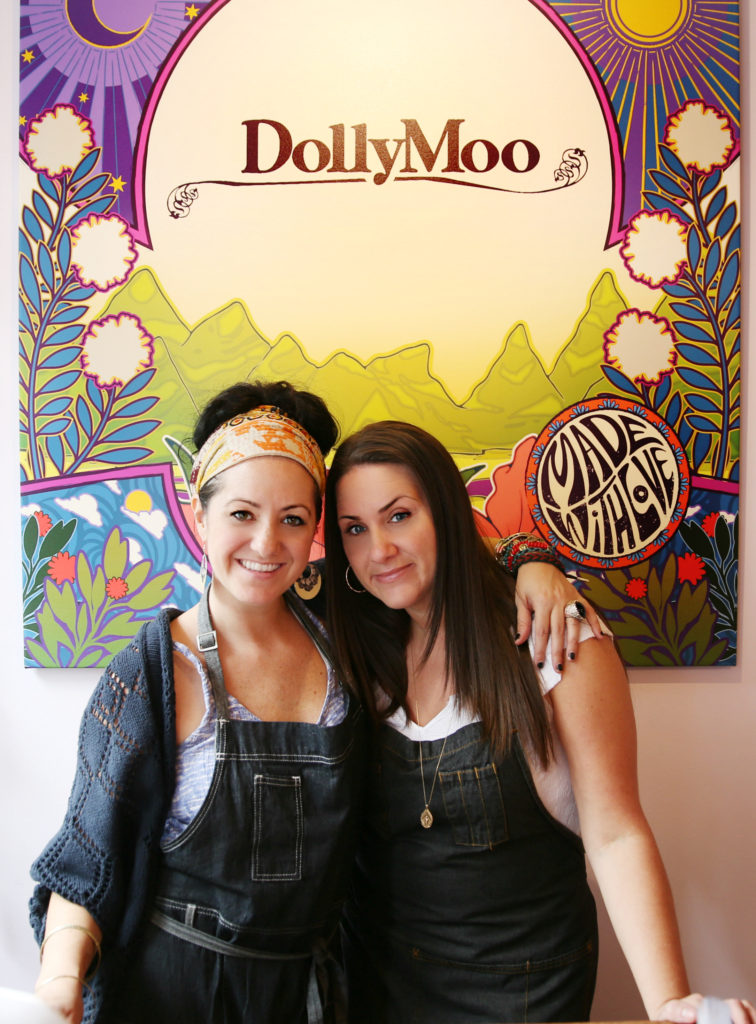 How did DollyMoo come to fruition?
I've always loved mixing and creating. I was once gifted a handmade scrub that I fell in love with. I was bartending at the time. I loved mixing cocktails and figured, why not try mixing skincare? That scrub triggered something inside of me to do it. When people ask me how I got into this business, I always say I went from mixing cocktails to mixing skincare. That's pretty much how it happened! I made my first lavender body scrub, and gave it to my cousin who said I should do it for real. Before long, my sister Amy joined forces with me and soon enough, DollyMoo was born! Slowly and steadily, we booked craft shows and festivals, built our online business, and secured wholesale accounts. We then found the perfect space for our retail and production operation, and here we are today!

What is the most rewarding thing about being your own boss? The most challenging?
I know I'm working a lot, but honestly, I really feel like I'm not working. It goes back to the age-old saying "do something you love, and you'll never work a day in your life." It's completely true. In addition to that, the response and interactions with our customers has been beautiful. Another rewarding aspect is watching a product go from inception to being on the shelf.  It's such a rewarding process, and we get really excited to see the response from our customers. We are in a constant state of creativity.

As for the most challenging, one thing I want to work on is time management. As a business owner, you get pulled in a lot of different directions, making it challenging to stay on track. Sometimes you wish you had someone to tell you what to do!

How has running your own business changed your outlook on life?
I feel fulfilled. Before, I felt a little lost. I was searching and I didn't know what it was I was looking for. My outlook is that you can create your own world, stay positive, and believe in yourself.
Best part of the job:
Creating! And spending time with my sister and family.

Most surprising part of the job:
The positive response from the community. We had years of experience selling our product and getting feedback. What we didn't have was an actual home for DollyMoo. We wanted to create a sanctuary where people could come and experience DollyMoo directly from us. The opportunity for repeat visitors and getting to better know our customers. Building a sense of community has been a great surprise, and so heartwarming!

Tell us about the ingredients you use in your products:
We use carefully selected natural and organic ingredients. We use a lot of essential oils and fragrance oils that are carefully curated to be paraben-free, phalate-free, and vegan. We are certified cruelty-free and like to say "All DollyMoo is tested on our loving (yet brutally honest) friends and family."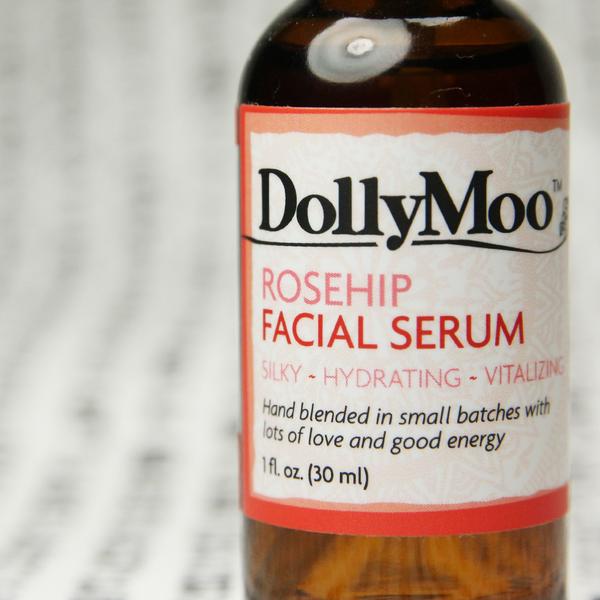 Your favorite DollyMoo skincare product:
Oh man! That's hard to say because I love them all for different reasons, but if I had to choose, I couldn't live without our Rosehip Facial Serum. Lavender body scrub second, and third, any of our seasonal body butters. We do a different one each season and I'm obsessed with every single one.

Your top skincare tip for 2017:
Moisturize, moisturize, moisturize! And take time out of your busy schedule to take a hot bath every once in a while. Even if you're not a bath person, we promise you will love a bath with one of our bath bombs. They're magical. 

Advice you'd give to other female entrepreneurs looking to start their own companies:
Start small, take baby steps, break large ideas down into smaller ones and work on them first. Don't try to do too much at once.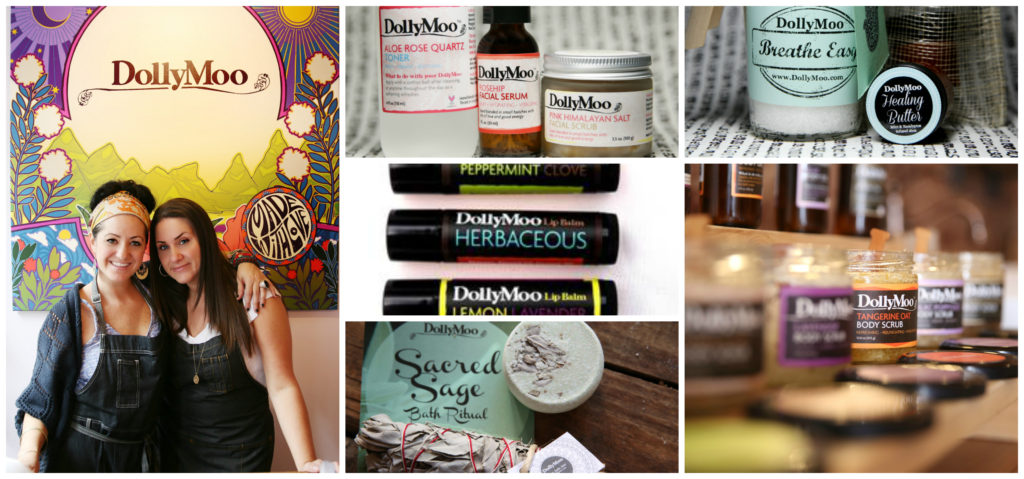 Motto you live by:
I don't have a motto, but I do believe in the power of reciting positive affirmations. I absolutely love Louise Hay and have practiced her healing techniques and positive philosophy for years. I learned a lot from her, and the number-one affirmation I recite on a daily basis, whether in my head or out loud, is "I am abundant in all aspects of my life."