Let the features work for you!
Are you feeling completely overwhelmed by Instagram's zillion features?
Don't panic. If you "play nice" with Instagram's platform and are willing to dig into their latest technology, then they will continue to promote your page and help you take your biz to the next level.
Think of each feature as a marketing tool. A way to show your ideal client exactly who you are and what you have to offer.
You were meant to change lives by making beautiful homes. Instagram is a visual representation of your brand. Make content, then make it work for you by getting your magic and beauty out there into the world.
How do you implement this?
I'm giving you all the details in this week's episode of Design Sips – Instagram 101.
In This Episode…
I'm sharing my best marketing tips for a joyful and efficient business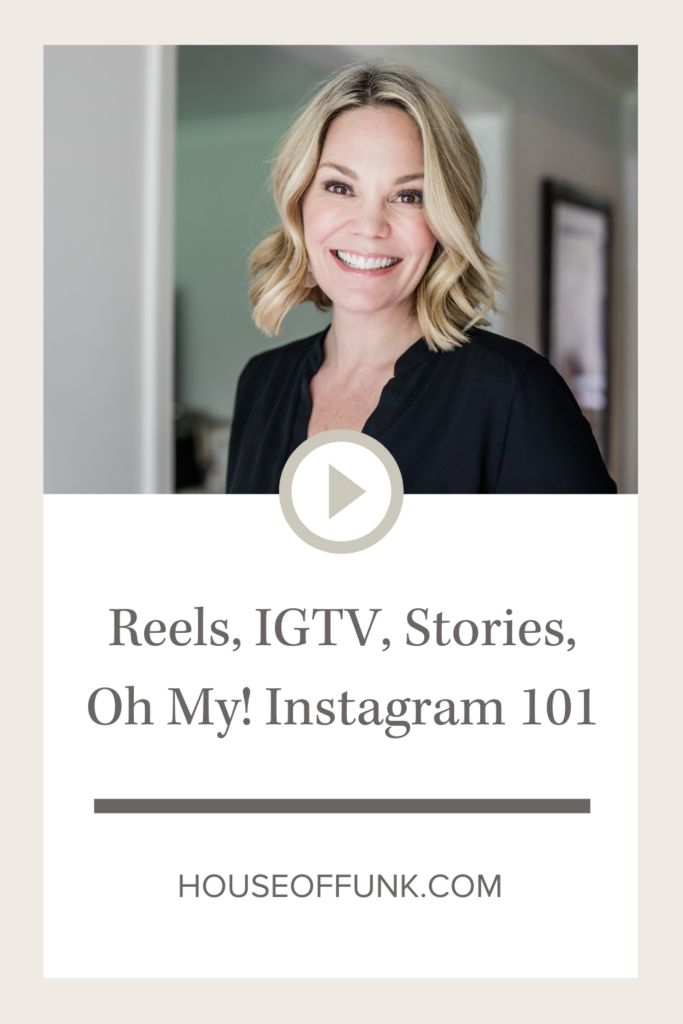 We Talk About:
How to use each Instagram feature (Lives, IGTVs, Reels, Guides, Stories)
Content ideas you can use right away
My favorite tool to elevate videos
An Instagram strategy plus a freebie you'll want to download right away
Check Out Other Design Sips Episodes:
Thanks for Listening!
What's your biggest takeaway from this episode, "Reels, IGTV, Stories, Oh My! Instagram 101"? Comment below!
I'll see you this Wednesday for a brand new LIVE episode of Design Sips – Level Up Your Email Marketing – 3:30 PM EDT on Instagram or Facebook.