How to Make Entertaining Easier:
Truth:  Entertaining to me = house looks 100%  + great wine and cheese platter. But, you do you!
What's your entertaining style? Are you a dogs on the grill + solo cups or everything on theme, on point, and to the 9's? How many guests do you typically have?
So, really, all I can help with is the house 100% part… Here's how:
1. Be sure that every chair has a table close enough to set down a drink, with a coaster, of course.
You know the look…people trying to balance a plate of snacks on their knee while holding a glass of wine and trying to carry on a conversation. Side table or third arm needed.
The space below offers three three to four spots to set down a beverage, or let's be honest, device.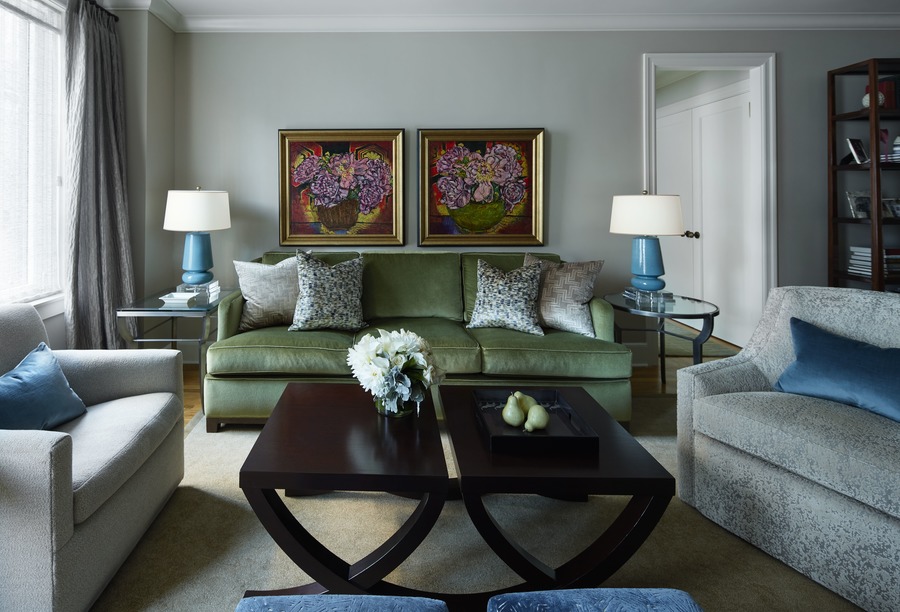 2. Bring lighting down to the seating level, so that light isn't only coming down from above, but illuminating around the room.
These gorgeous table lights from Arteriors instantly make the space feel more intimate.  And, make everyone look better (down light only = unflattering shadows.)  All this intimate lighting and better-looking people makes for more fun.
Notice in this space that there are two lamps flanking the sofa. This gives equal amounts of light while giving the room a soft glow. And, ALWAYS light a whole bunch of candles (not smelly ones with food or wine)…everyone is more appealing by candlelight!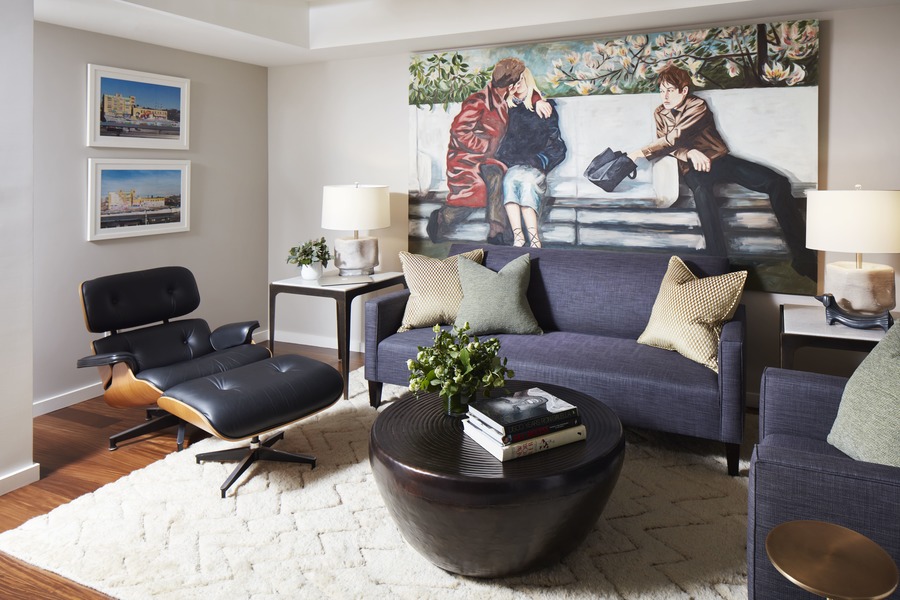 3.  Move the furniture away from the walls and into clusters.
This helps guests gather in a more natural way, and makes for better conversation.  No shouting, and you aren't stuck only talking to the person next to you off in some corner.
These gorgeous pair of chairs and love seats from Vanguard are nestled close together around the fire creating an intimate and warm place for family and friends to catch up.
Nice.  The house is guest ready… Now pop open some wine and tell me what you're making for dinner… 🙂