And now, I share my 3 updates that make entertaining easier:
1. Be sure that every chair has a table close enough to set down a drink, with a coaster, of course.  You know the look…. people trying to balance a plate of snacks on their knee while holding a glass of wine and trying to carry on a conversation.  Side table or third arm needed.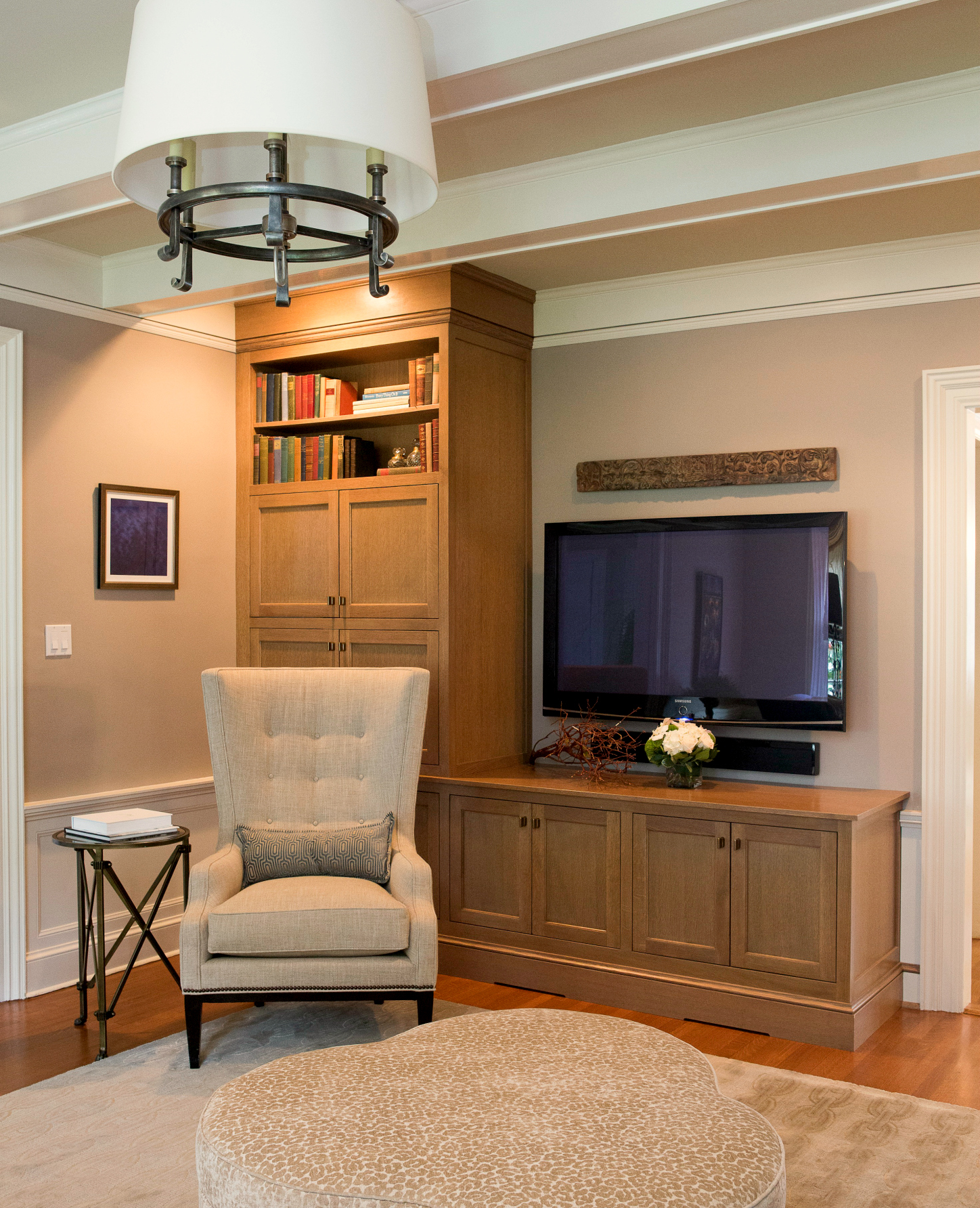 Family Room by Funk Design Studio  —  Photo: Laura DeSantis-Olsson
2. Bring lighting down to the seating level, so light isn't only coming down from above, but illuminating around the room.  This instantly makes the space feel more intimate.  And, makes everyone look better (down light only = unflattering shadows.)  All this intimate lighting and better looking people makes for more fun.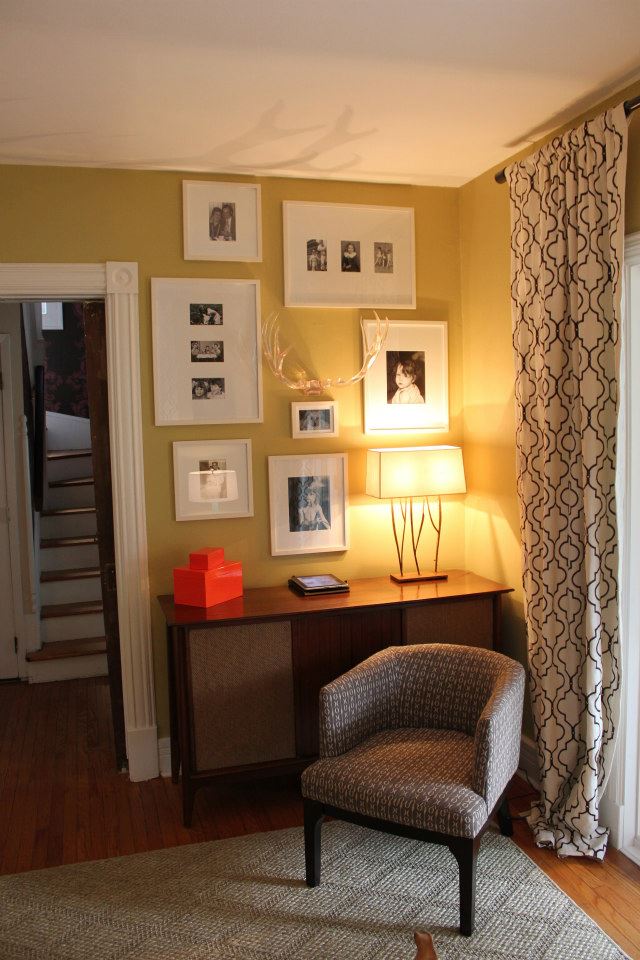 Living Room by Funk Design Studio —  Photo: Funk Design Studio
3.  Move the furniture away from the walls and into clusters. This helps guests gather in a more natural way, and makes for better conversation.  No shouting, and no only talking to the person next to you off in some corner.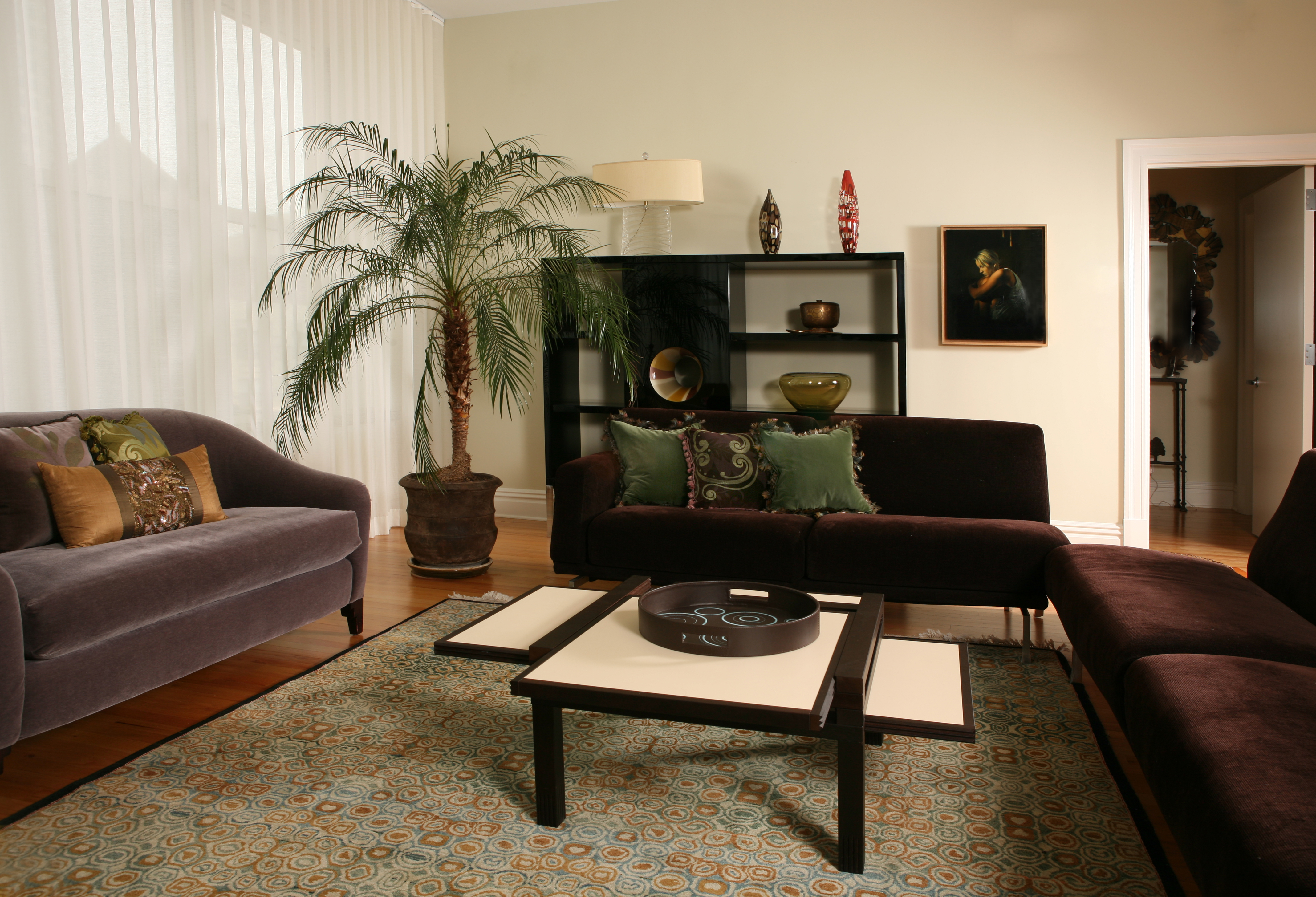 Living Room by Sara Robertson of Funk Design Studio  —  Photo: SLR Photography
Are you hosting anything at home this fall?  Tell me, do you find it Exciting or Nerve Wracking?
~S