A taste of Italy, right here in Montclair, New Jersey.
Cafe Giotto is a gem of a place, tucked away on Church Street near other town favorites like Amanti Vino. It's small, but quaint, with delicious aromas of espresso and fresh pastries wafting through the air. The team behind the wildly successful Osteria Giotto (a true Montclair favorite) opened Cafe Giotto with the idea of recreating many of Osteria's most popular dishes and the same warm Italian vibe, but on a smaller, more manageable scale. Loyal patrons continue to flock to Cafe Giotto and new customers are made daily. Such is the beauty of a local spot.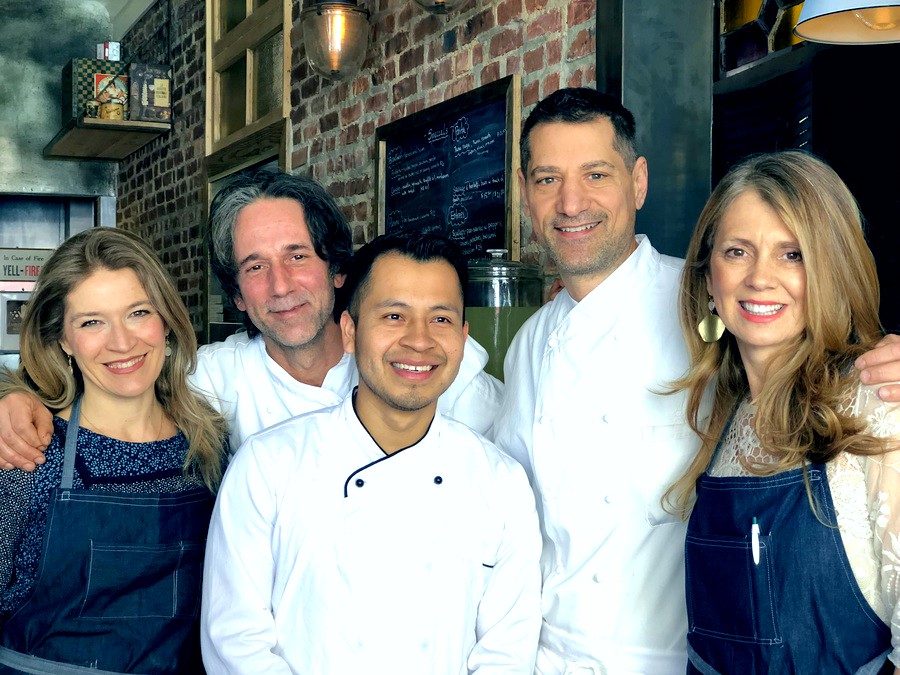 Debora Galassi and Luca Valerin, both from Padova, Italy, are childhood friends who reconnected in 2001 thanks to Luca's mom who put them in touch. They have two daughters, Beatrice, a kindergartner and Anna, a high-schooler. Robert Pantusa and Caroline Clarke met in Imola, Italy in 1991 where Caroline taught English, before marrying and moving to the U.S. in 1995. They have a 12 year-old daughter, Noelle. The foursome works closely together on a daily basis and remain dear friends.
Chef Luiz Santiago, formerly of Osteria, is an invaluable addition to the new venture, as are the very artistic and creative skills of servers Joanne Berlangieri (who worked at Osteria for many years and brings her professionalism, experience, and warmth to the new venture), Marika Autrand (the social media and marketing maven), and Meaghan Lorenz (the newest addition to the team who has been taking great care of the customers). The beautiful space was built by architect Paul Sionas and designed by David Castillo. Below, the scoop on how everything came together.
How did 

Cafe

 

Giotto

 come to fruition?
After twelve years cooking and managing at Osteria Giotto on Midland Ave in Montclair, Luca and Robert felt it was time for a change of pace and direction. Cafe Giotto is the downsized, more manageable version of Osteria, offering breakfast, lunch, and early dinner, which allows the owners more time with their families. In addition to all of the favorite pastas and entrees that were served at Osteria, Cafe Giotto also offers bread and pastries baked daily on the premises. Luca, a passionate baker and pastry chef, has perfected many Italian favorites such as pastry-cream filled bomboloni and light and fluffy cornetto.
How did Robert and Luca get into the 
restaurant

 business?

Luca, originally from Padova, went to culinary school in Italy and was later hired at the 2-Star Michelin San Domenico restaurant in Imola. It was there, in 1990, that he met Robert, a native of Cedar Grove, New Jersey, who had just completed culinary school at Johnson and Wales in Rhode Island (They have pretty much been joined at the hip ever since!). After three years, Robert returned to the states and soon after, Luca joined him as his partner in a restaurant in Little Falls. Both say that cooking was always a passion for them, starting at an early age.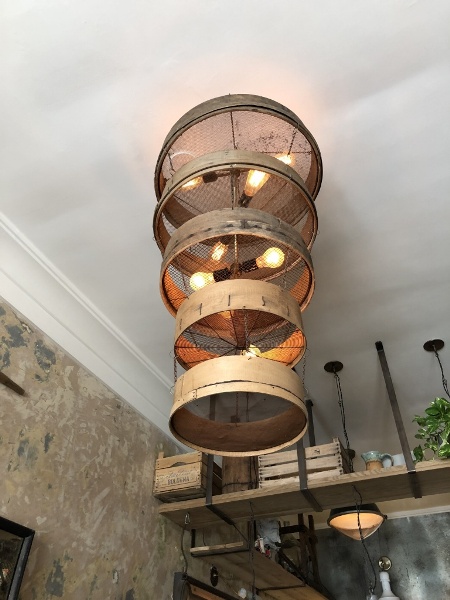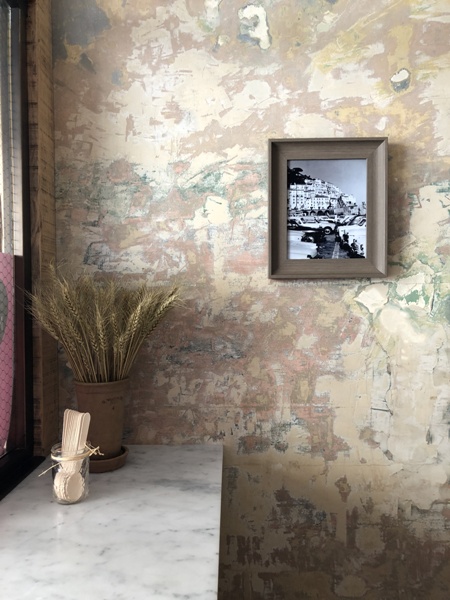 Why do you think Osteria was so well loved?
The goal was to consistently provide simple, authentic dishes using the best quality ingredients, at a reasonable price. Many people lament the loss of a restaurant where you felt like you were in Italy, especially on a beautiful summer's eve with the French doors open, candles lit, and the gentle breeze blowing down Midland Ave. Caroline recalls a couple arriving home from a vacation in Italy who went straight to Osteria for dinner because they didn't want the vacation to end. The team is looking forward to creating a similar vibe once spring and summer arrive, and the beautiful outdoor space on Church Street can be enjoyed.
What were your favorite 
restaurant

 memories?

Rob and Caroline recall with a chuckle the summer evening that all of the tables were taken for outside dining and a customer asked if they could be served if they brought their own table and chairs. When told yes, they promptly whipped out a folding table and chairs from their trunk and settled into a corner of the parking lot ready to be served.
Why is food such an important part of community?
Food is what brings people together, opening up conversation and discussion. There is nothing better than sitting around a table with a bottle of wine and great food served in a casual environment.
Since the opening of the new location, so many former customers have stopped by to talk about wonderful memories of birthdays, christenings, anniversaries, annual holiday dinners with family and friends at Osteria. Of course tears were shed when news of the restaurant closing broke. The reward, however, comes in the satisfaction of having been part of helping create these memories for so many loyal customers while consistently providing the quality and service people had come to expect. Joanne Berlangieri, who worked for many years at Osteria, has fond memories of the wonderful vibe on any given Friday night when so many locals had standing reservations.
Favorite 

Cafe

 

Giotto

 dishes:
Favorite pastries: Veneziana alla crema (Debora); Black cherry and custard tart (Caroline)
Favorite dishes: Lasagna/tortellini filled with butternut squash and browned butter & amaretto cookie sauce/Tagliolini with seafood
Favorite travel destination:
This one is unanimous—Italy!!
Favorite way to unwind after a long day:
Glass of wine and family dinner, followed by a few gentle yoga stretches (Rob and Caroline).
Bedtime coziness with the kids, snuggles with the cats, a glass of wine and a good movie or book. Although you might find me doing laundry in between! I wish the evenings were longer… (Debora)
Motto you live by:
Be kind. Work hard. Stay humble. Smile often. Stay loyal. Keep honest. Travel when possible. Never stop learning. Be thankful always, and love.