The second annual The Attitude is Gratitude Party was a good time. From the music (thank you School of Rock – you, umm… ROCKED!) to the fabulous photo studio hosted by Michael Stahl (check out our crew on Portraits by Michael Stahl's Facebook page) and of course to the whole group who helped us celebrate—we are truly grateful to work, play and create with you. We also wanted to share some photos from the event that might help inspire your Thanksgiving table. For example, with a little bit of spray paint, I transformed my leftover Halloween pumpkins into a spectacular centerpiece.
Here's a little peek into the transformation: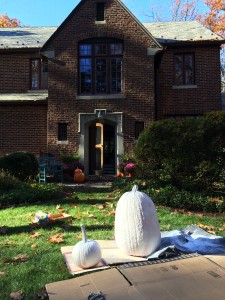 The right lighting and tabletop décor can transform your dining room from a pass-through party area to a destination for mixing and mingling. How 'bout them gourds?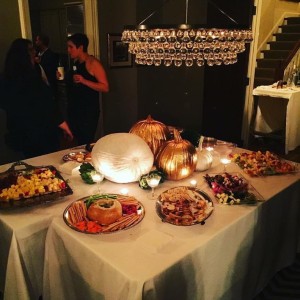 Last but not least, the real reason that I must say, "Thank you", the FDS crew.  Thank you to Shivani, Sara, Lynda, Francesco, Sami and Ashley.  I'd be curled up in a ball under my desk without you.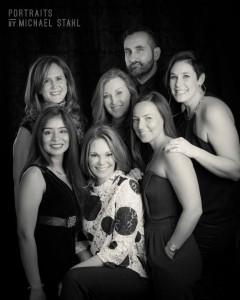 Happy Thanksgiving!
~S