It's all about that scroll!
Back in the day (you know, 2007), when I started creating content for my biz, it was all about posting (blogging) whatever, whenever, just to be out there; to be present. Showing up was enough.
Today, content for the sake of content is useless. There's too much noise.
It is so, so, important to know exactly who you are speaking to so that all of your marketing and branding efforts catch your ideal client's attention.
When I began leveling up my business, I sat down with a blank piece of paper and a pencil and refined EVERYTHING so that I was speaking to just one person, my ideal client, to my "kind whale".
As my marketing guru Marie Forleo says (with a Jersey accent, of course); "If you're talking to everyone, you're talking to no one."
Laser focus your message.
Speaking clearly to one person, catching their attention and solving their problems is not limiting, it is clearing a path to make it easier for you and your ideal client to find each other.
Clear branding (specific language, specific colors, specific voice) and a curated portfolio bring me my ideal clients.
We're not showing everything that we've ever done. We're highlighting the caliber of work we want to do again.
Once my marketing shifted, my entire company shifted and yours can too.
Check out our most recent episode of Design Sips – Identify Your Ideal Client.
In This Episode…
I'm sharing my best marketing tips for a joyful and efficient business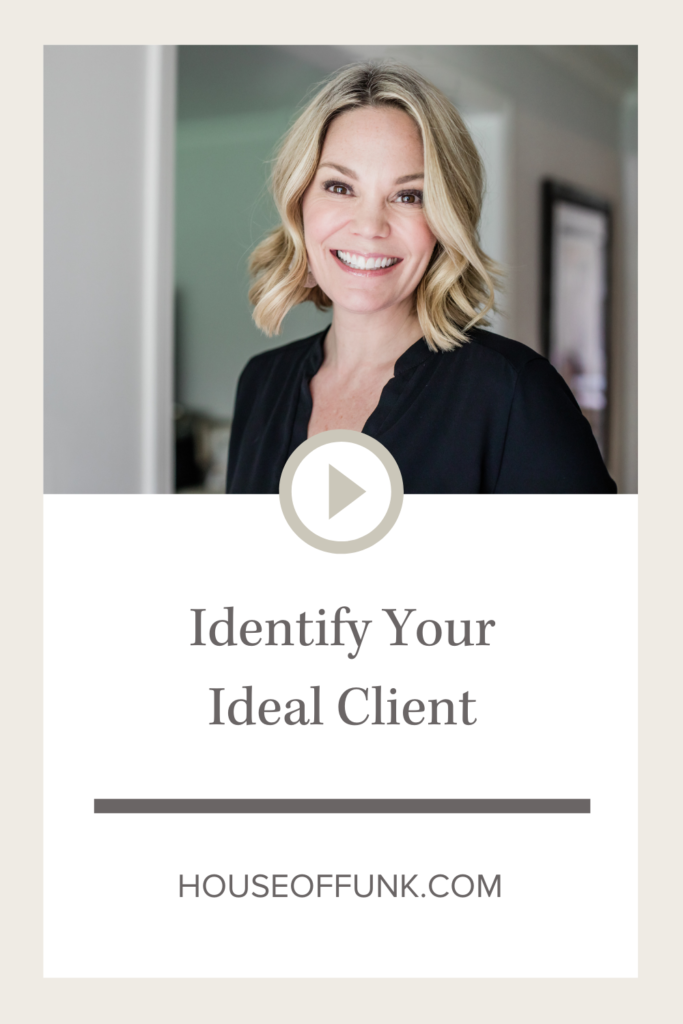 We Talk About:
How to identify your ideal client 
The importance of clarifying your niche
The danger in speaking to everyone
How to use your portfolio strategically
Our potential client initial call talking points
Check Out Other Design Sips Episodes:
Thanks for Listening!
What's your biggest takeaway from this episode, "Identify Your Ideal Client"? Comment below!