Let's get a show of hands from anyone who recently said goodbye to Christmas and hello to starting the new year off right. For me, January is about decluttering, organizing, and cleaning. When vowing to keep a tidier home in 2017, I decided to seek out natural cleaners. This week's installment of Weeken(DIY)ing features three homemade solutions that can be made from common, natural ingredients. The fragrant concoctions will have your home smelling great and sparkling well into 2017.
Few things convey a "pleasantly clean" vibe better than a fresh lemon scent, especially on freshly washed dishes. With a little bit of ingenuity, Bren Did has cornered the market on a homemade lemon dishwasher detergent that is safe and efficient. I can't get enough of the citrus-y scent, and love that it takes under 45 minutes to make.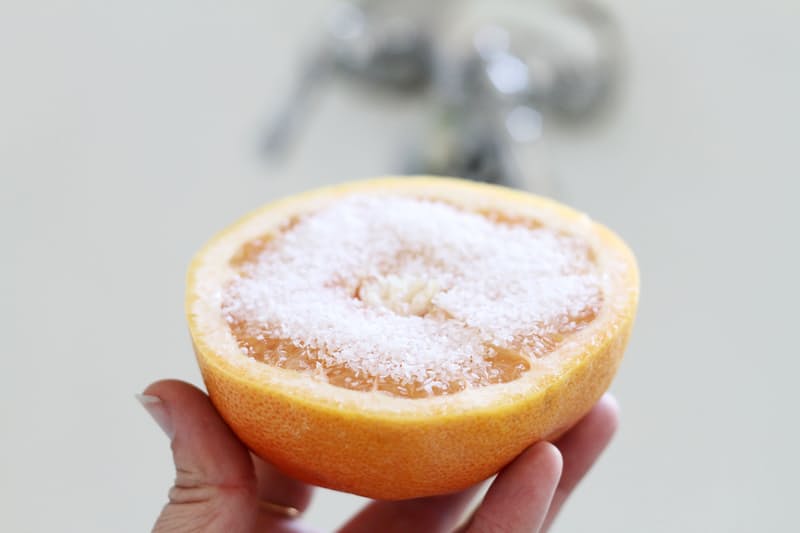 For those who love soaking in the bathtub, but the maintenance not so much, Apartment Therapy's tips on cleaning with grapefruit and salt are must-reads. The dynamic duo is excellent at stripping away stubborn dirt, grime, and even rust. Whether you're testing this combo on a clawfoot or a modern basin, you'll be pleasantly surprised to find this wonderful-smelling treatment majorly useful.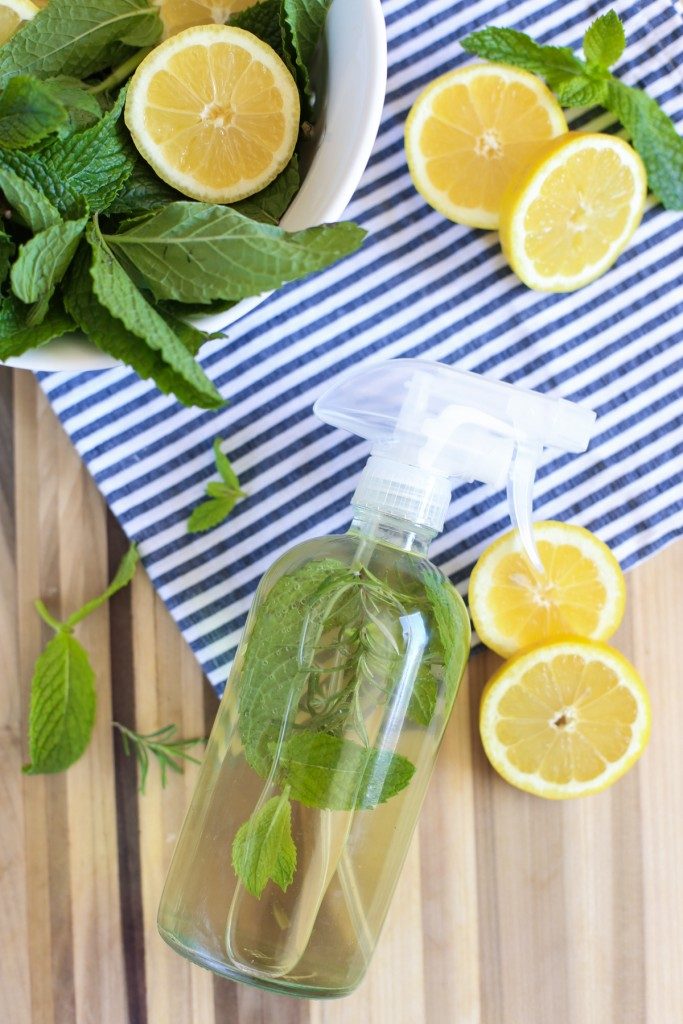 There's something therapeutic about spritzing down a surface. With the welcome addition of essential oil and citrus fruit, Live Simply has come up with an herb-infused all-purpose cleaner that can be packaged in a nifty little spray bottle. Two handfuls of fresh herbs such as peppermint, rosemary, or thyme, vinegar, and vodka work magic on glass or stainless-steel surfaces. 
What are your favorite homemade cleanings solutions? Share below in the comments or tweet them at  me @Hofunkdesign.
Click"blog" in the upper right-hand corner to find more DIYs that I love.