Home renovations—who to hire first.
It's the chicken or the egg debate, right?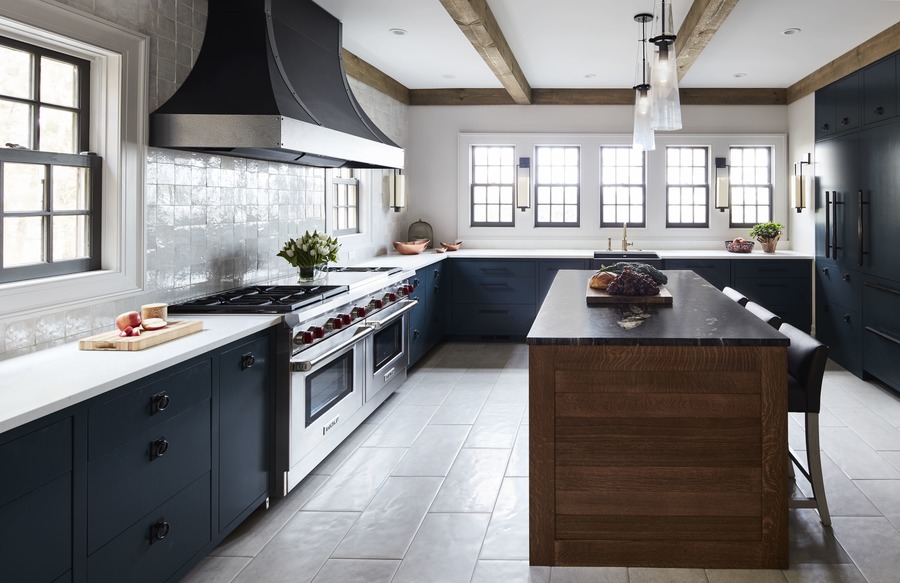 Do you hire the team that's going to be doing all the physical labor only to realize that you don't have anyone to communicate and execute the aesthetic vision of the project? Or do you call an interior designer first, while you're still house shopping, so that when you do close on a house, you're ready to turn it into your dream home?
So. Many. Questions.
Deep breath. I've got this.
We hear this all the time. I can't tell you the number of potential clients who call and tell us that they've purchased a new home, hired contractors, and are starting renovations in a month. Are we available to start immediately and finish their project within a six-month time frame?
As much as I would love to say "yes," the reality is usually "no." With a busy full-service interior design business and a pipeline of clients, I can't drop everything to start a renovation tomorrow (as much I'd like to). So here is my recommended timeline of who to hire when to make your home renovation run as smoothly as possible.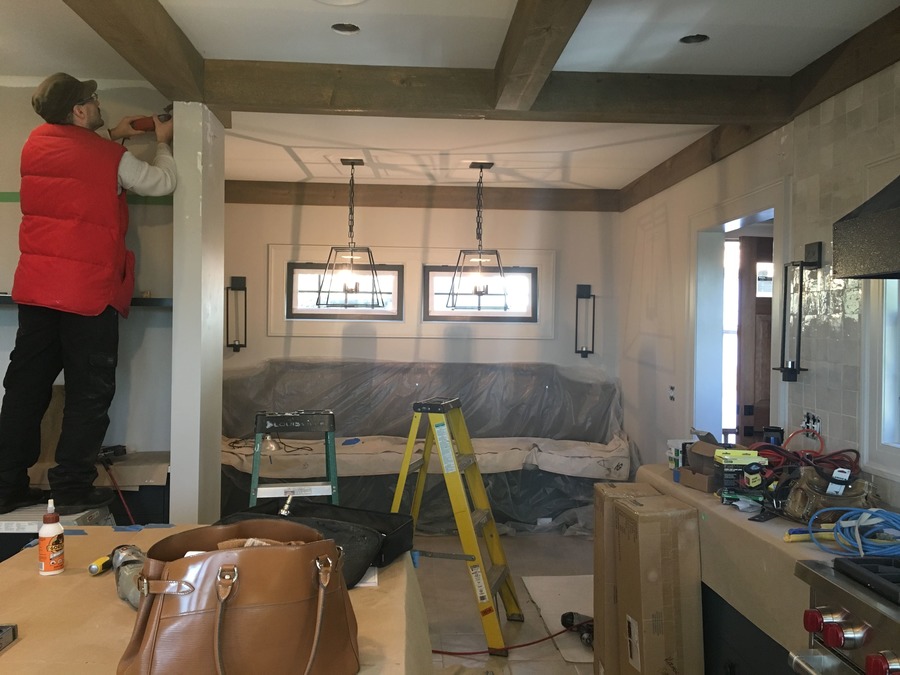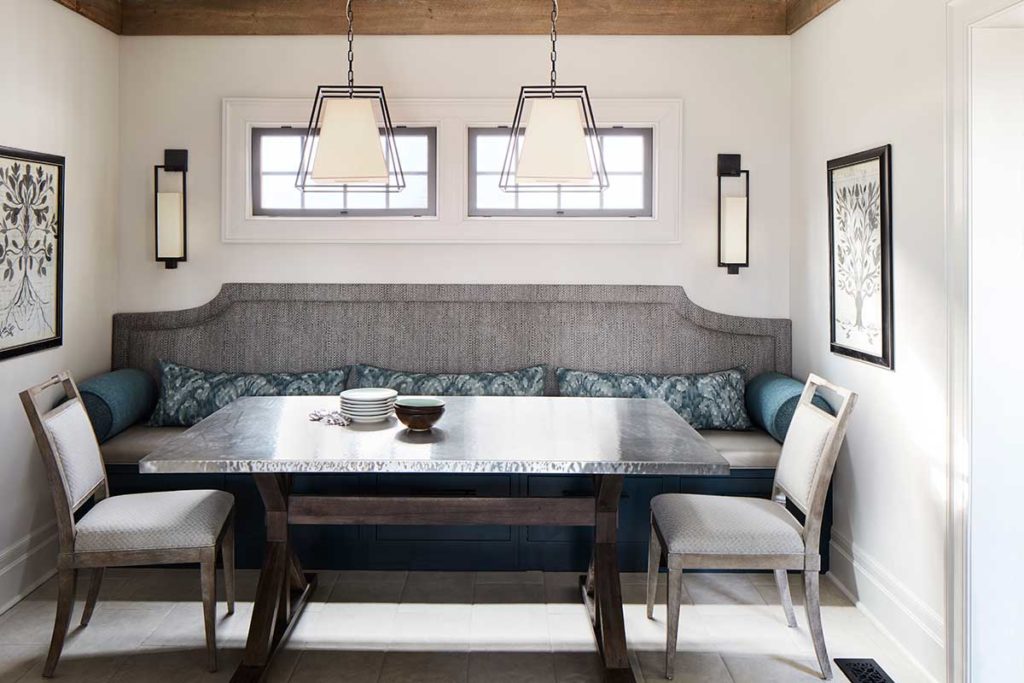 When to Hire the Architect
If you have a specific architect you're looking to work with and crystal-clear direction on what you're tackling, this should be your first hire. Oftentimes, architects have local interior designers they work with and can recommend based on your scope of work and project needs. The architect will provide drawings and plans, obtain necessary building permits, and help nail down the blueprint of your home.
Not sure what your home needs? Hold off on hiring the architect until you have an interior designer on board as he or she can help guide you with those big decisions. This will save you time, money, and heartache down the line.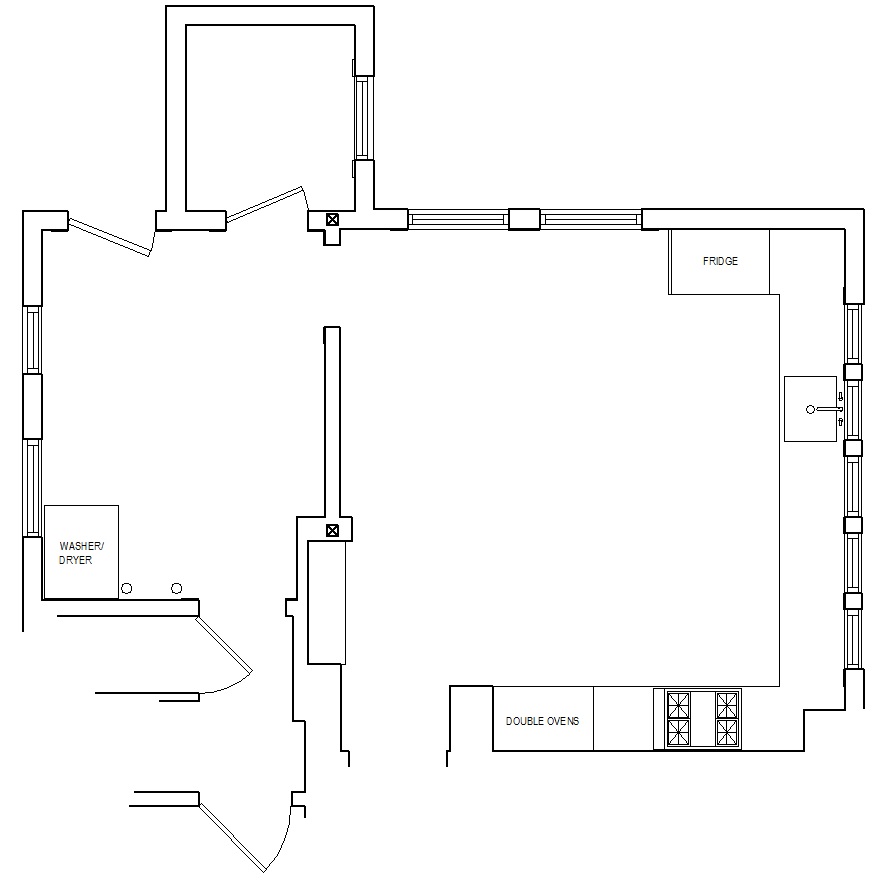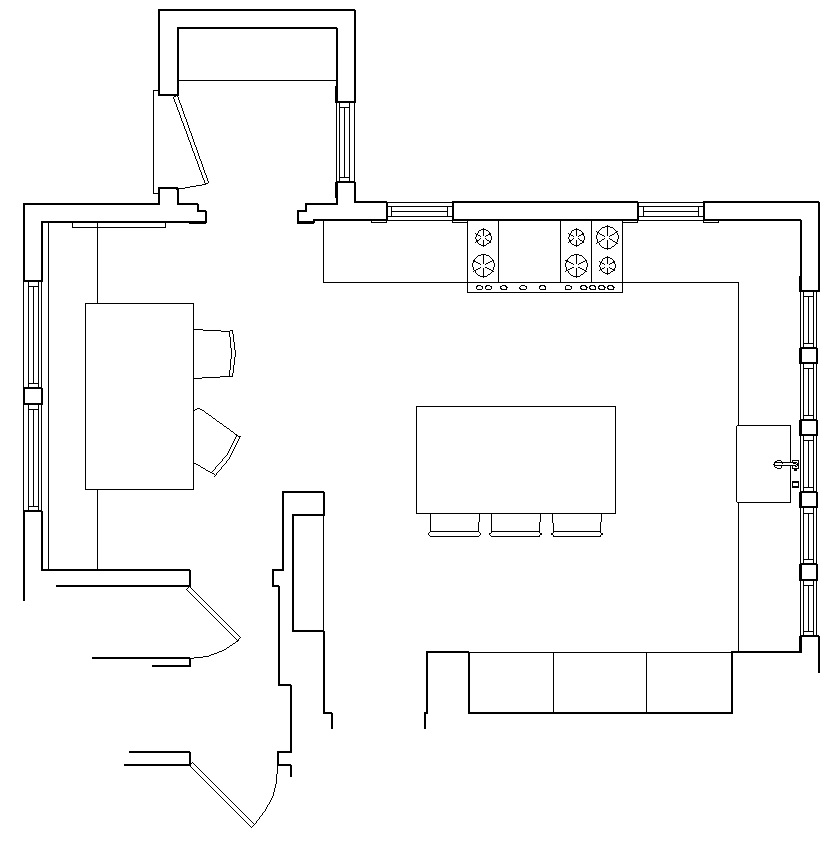 When to Hire the Designer
I love when clients come to us in advance of their home closing or early on in the game as it really allows me to dig in deep on the project. We come in with a holistic approach to the space, and take the entire project into account. We are talking months of planning prior to months of renovation and execution of the project. You really have to set aside a proper budget for that.
Every project is this little dance in the beginning…what is the dream, what does the dream cost, and what can we actually do together? That's a big part of the initial phases of every project that we do at House of Funk, and once we have an agreed-upon scope and budget, we have the freedom to create beauty.
Part of the value that an interior designer brings to your project is their network of vendors and contractors. Our A-team of vendors is top-notch and I have watched them do amazing work, time after time, job after job. There's nothing more rewarding than taking this off the client's plate and seeing them sigh in relief as I take over the project management aspect.
When you hire the designer first, or early on, you'll reap the benefit of them building, and guiding, their A-team through the duration of your project.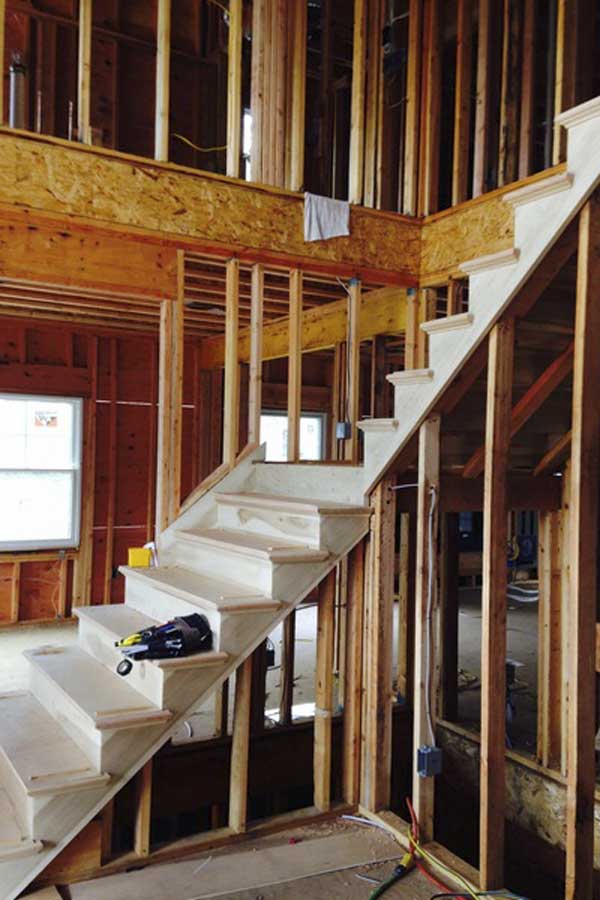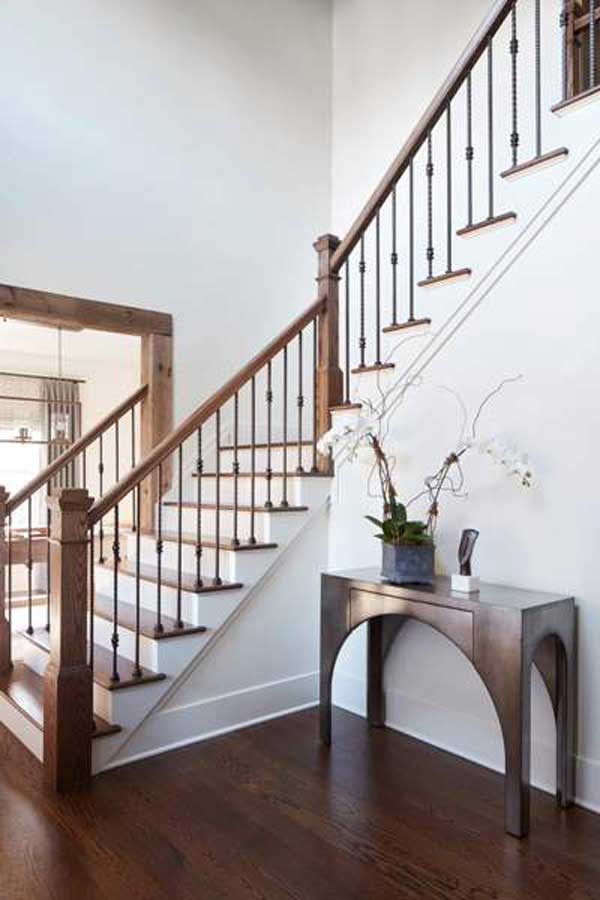 Foyer In Progress (left) | Foyer After via House of Funk – Photography by Mark Weinberg (right)
When to Hire the Contractors
Don't jump the gun and hire the contractors before you have your aesthetic vision and materials nailed down. This should be your last hire, if you're handling the renovation on your own, or part of your interior designer's project management if you're executing your design with the help of the pros.
Contractors are skilled in their trade and full of useful tips, but often don't want to give design direction on the job. They want to understand the details of the job, show up and do it well, then move on. I've seen so many jobs stalled due to clients having a hard time making aesthetic decisions on the contractor's timeline. As a designer, it's my job to choose the exact finish or gloss level that will make the design sing. So leave that to me and let your contractors do what they do best.
If you're DIYing your home renovation project and in search of good contractors, check out Sweeten. It's a great resource.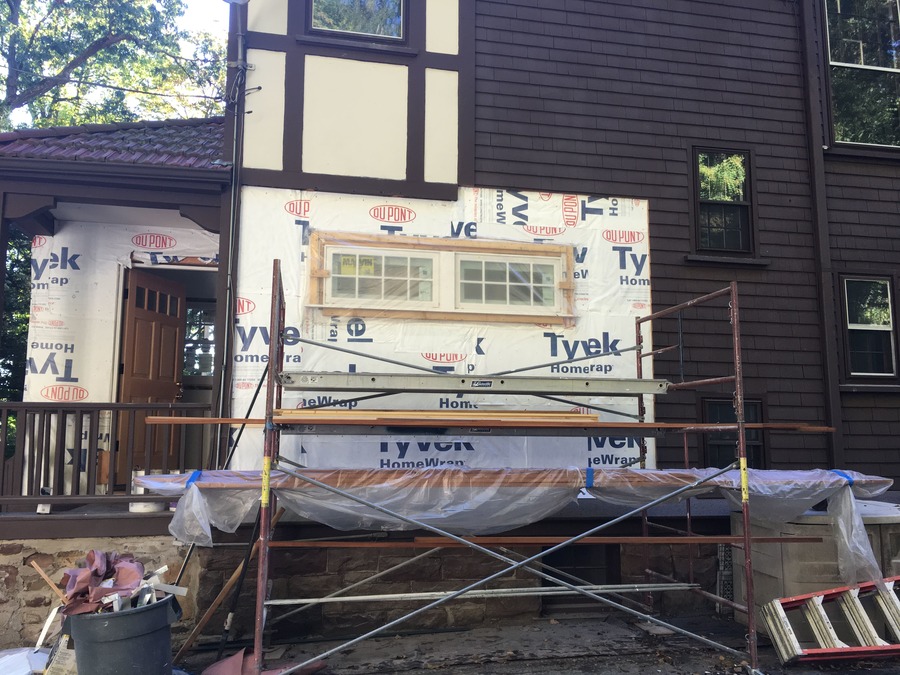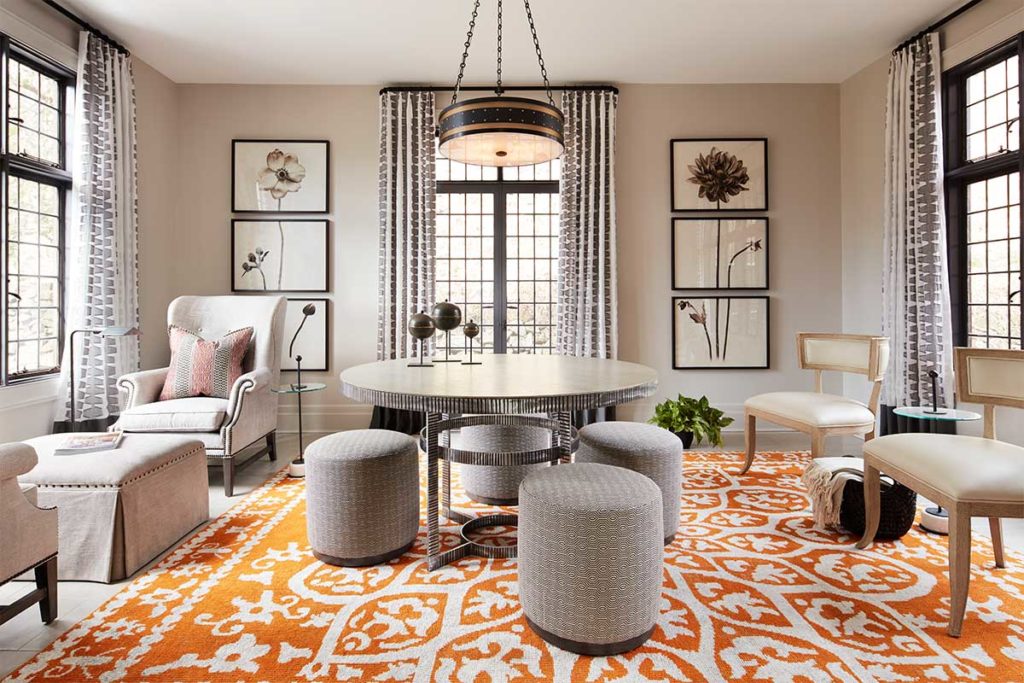 5 Questions To Ask Before Starting a Renovation
1. How do you work?
We all know "how do you work?" means "what do you charge?" And, yes, you need to know. Ask this question of anyone you plan to work with.
2. What's your process to understand my aesthetic and to design a space that looks like me?
I always start with how you want to feel in the space. Next, what does the space need to do for you (the function of the space)?
3. Will you help me define the scope?
Do exactly what I just did above. Identify the "why" of your room first, then the "what." Use images to nail down the emotion you are looking to capture, and marry that with your architecture/location in the world, to best optimize your space.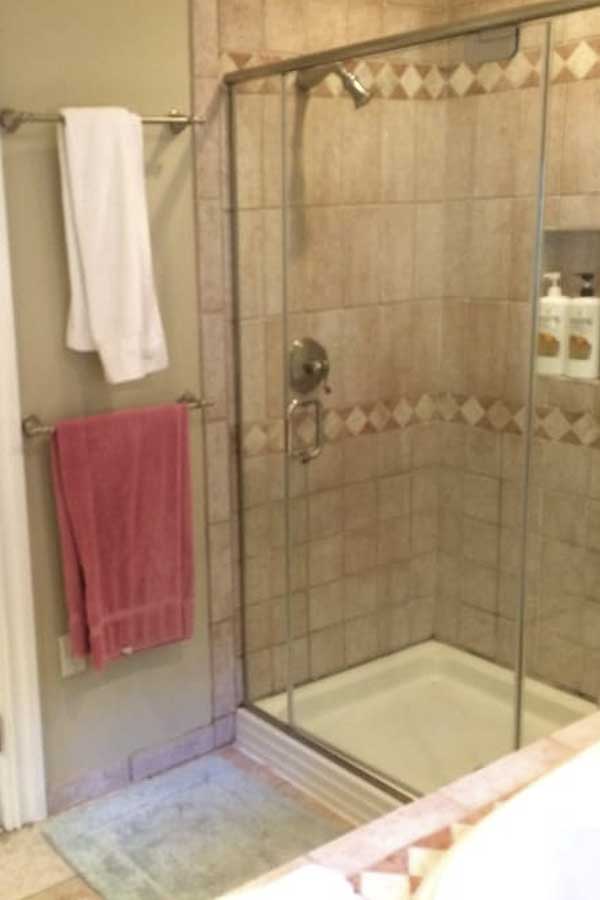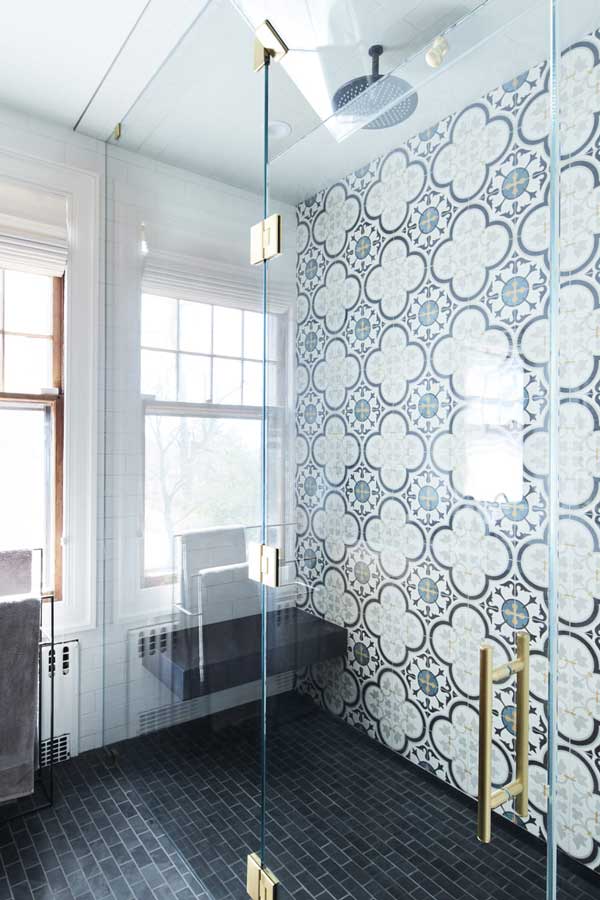 Primary Bathroom Before (left) | Primary Bathroom After via House of Funk – Photography by Mark Weinberg (right)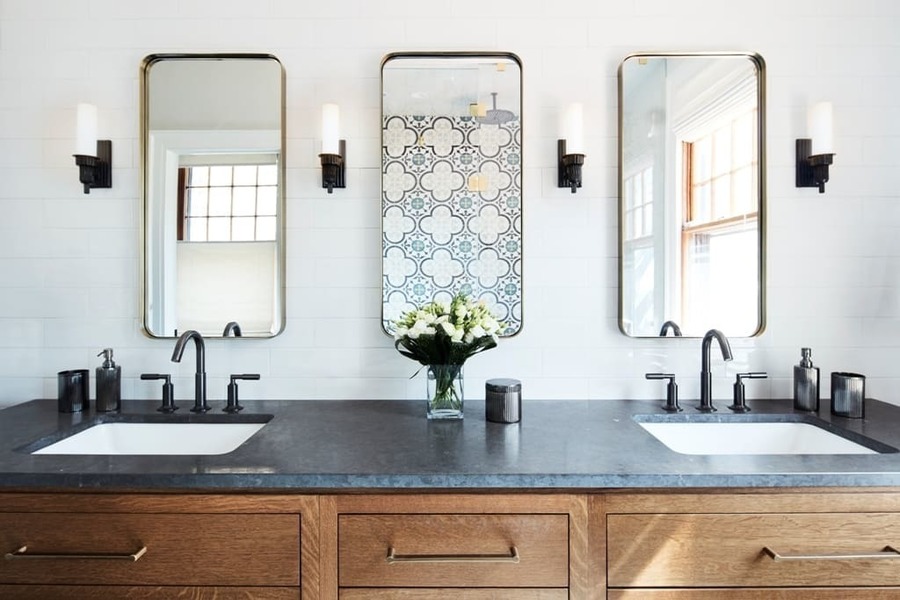 4. May I see your portfolio with before pictures for context?
Make sure you are looking at the designer's portfolio, not just inspiration images or renderings. Review their portfolio for the things that show up in each project. Ask to see the before images, and understand what part of the work the designer or architect you are hiring performed…truly understand what their process is like. For example, how they charge, the fee estimate, what that includes, how do they make their money (i.e., fees, product sales, contractor referrals, etc.)?
How do they project manage, how big is the team, who does what, how much of the design is done by the name on the door vs. supporting designers? Can the designer recommend builders, vendors, skilled craftsmen to execute the design? There's so much to understand, particularly since everyone in this industry does things differently.
5. What is your typical project timeline for a renovation?
Our average timeline for a true gut renovation is 18 months. I always tell clients that I work to keep the job moving as quickly as possible, but the reality is that there are many moving parts and schedules to consider. In-demand contractors, painters, upholsterers, electricians, and flooring specialists often book out months in advance. Getting on their schedule takes time, and then you have to wait for the materials and furnishings. Most home renovations feature custom details, which means design and manufacturing time.
Stay patient, be upfront with the team you've hired about your timeline and expectations, and keep the lines of communication open. This will ensure a smooth home renovation across the board.
What would your dream home renovation include?